Board Certified Family Law Specialist Matt Arnold answers the question: "What can I do to gain custody of my child in North Carolina?"
Love him or hate him, Chris Brown has reportedly won another round in his ongoing custody dispute with ex Nia Guzman concerning their two-year-old daughter Royalty.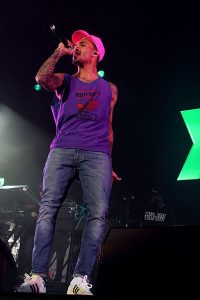 For those of you that missed the news that the rapper even has a daughter, here's a catch-up: the news broke in March 2015 that Brown was father to Guzman's daughter Royalty, which he confirmed the next month. This came right after Brown had confirmed that he had been rejected entry to Canada due to his criminal history and would be cancelling the part of this tour there.
Brown's infamous criminal history is most well-known for his assault conviction against pop star and former girlfriend Rihanna in 2009, for which he received five (5) years of probation and 1,400 hours of community labor. His probation was in danger of being revoked numerous times before it was complete, including 2012 allegations from the district attorney's office that he was lying about completing community service, a 2013 hit-and-run charge, and felony assault arrest later that year. Brown eventually served more than two (2) months in jail for violating his probation from 2009 and pled to reduced charges of misdemeanor assault.
Although our neighbor to the north may not want Brown in their country at all, the artist's family law judge does not feel the same should extend to his daughter.
Things have been rocky between the Guzman and Brown since Royalty's birth, the pair warring over everything from child support and custody to their daughter's legal name (Brown won that one too—her legal name is Royalty Brown, no middle name). After the parents agreed to joint physical and legal custody in a settlement in September of last year, Guzman returned to the court asking for full custody. She also requested that Brown only be allowed monitored visitation with Royalty, that his mother be banned from visitation, and that Brown submit to further drug testing after his previous test showed evidence of codeine and marijuana  (both of which he reportedly had prescriptions for).
The judge has refused all of Guzman's requests, ruling that the original settlement will stay in place. The original order gives Brown custody of Royalty 12 days a month. Brown also received credit for the $20,000 in child support he was ordered to prepay for Guzman so that she could file for a revised custody arrangement.
Guzman had additionally asked the court to increase Brown's child support obligation from $2,500 a month to nearly $16,000 a month, but has now abandoned that request. Under the still-standing original child support order, Brown additionally pays for Royalties medical bills, health insurance, schooling and nannies.
Despite the singer's 2013 threats to quit the music industry altogether, Brown has since released two full-length studio albums (including last year's Royalty) and has announced plans for another album sometime this year.
If you find yourself facing a complicated family law matter, then you need the help of experienced family-law attorneys in Charlotte, North Carolina who can help guide you through the often confusing process of divorce. Please contact Arnold & Smith, PLLC today at (704) 370-2828 or find additional resources here.
About the Author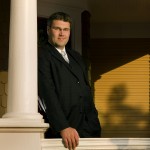 Matthew Arnold is a Managing Member of Arnold & Smith, PLLC, where he focuses on the areas of family law, divorce, child custody, child support, alimony and equitable distribution.
Mr. Arnold was raised in Charlotte, where he graduated from Providence Senior High School. He attended Belmont Abbey College, where he graduated cum laude, before attending law school at the University of North Carolina at Chapel Hill on a full academic scholarship.
A certified Family-Law Specialist, Mr. Arnold is admitted to practice in all state and administrative courts in North Carolina, before the United States District Court for the Western District of North Carolina, and before the Fourth Circuit Court of Appeals in Richmond, Virginia.
In his free time, Mr. Arnold enjoys golfing and spending time with his wife and three children.
Source:
Chris Brown's thinking of quitting music
http://www.latimes.com/entertainment/gossip/la-et-mg-chris-brown-dc-assault-pleads-guilty-20140902-story.html
http://www.wonderwall.com/news/chris-brown-wins-big-in-child-custody-case-1933403.article
Image Credit:
https://commons.wikimedia.org/wiki/File:Chris_Brown_(6933797628).jpg
See Our Related Video from our YouTube channel:
https://www.youtube.com/user/ArnoldSmithPLLC?feature=watch
See Our Related Blog Posts: