Matthew R. Arnold of Arnold & Smith, PLLC answers the question "Can any attorney help me with my family law needs in North Carolina?"
Catherine Ann Boyd did not set out to make history when she married her partner in a civil ceremony in San Francisco in 2004.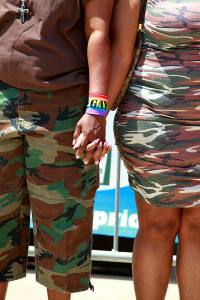 On April 1, however, Boyd was granted what may be the Commonwealth of Virginia's first same-sex divorce, according to the Virginia Beach, Virginia-based Virginian-Pilot.
Boyd told the Virginian-Pilot that she and her spouse were not excited about getting divorced, but she is pleased that same-sex couples are now able to enjoy both the benefits and liabilities that go along with marriage equality, or what Boyd calls "the good and the bad and what comes with it."
Boyd's attorney, Jessica Dixon, was unsure whether another same-sex divorce had been granted in the Commonwealth, and could find no record of a same-sex divorce in preparing for the hearing in Boyd's case. Dixon was not even sure the Norfolk, Virginia-based judge involved in her client's case would recognize the validity of Boyd's marriage, much less grant a divorce.
Virginia law prohibits marriages between persons of the same sex. Last summer, however, the United States Supreme Court let stand a lower federal appellate court ruling that declared similar state laws and state constitutional amendments unconstitutional. In essence, since state laws and state constitutional amendments violate the federal Constitution, they cannot be enforced. The Supreme Court is expected to address the issue of same-sex marriage head-on in a ruling expected later this summer.
When Boyd and her now ex-spouse married in California in 2004, the Golden State sanctioned civil unions—an equivalent of marriage for same-sex couples long recognized in some jurisdictions.
Virginia's registrar, Janet Rainey, told the Virginian-Pilot that she searched and could find no other same-sex divorces, but she also said her office had no way of tracking them. She said the state was changing marriage certificates to provide only the word "spouse" with a line added to provide the gender of parties to a divorce. The office will also begin tracking same-sex marriage and divorce statistics, but the tracking mechanisms will take time to implement.
Dixon told the Virginian-Pilot that one of the biggest hurdles she had to overcome in the divorce hearing was changing some of the wording on divorce forms used in cases. The forms listed "husband" and "wife." Dixon crossed out those words in the Boyd complaint and wrote, instead "spouse."
A northern-Virginia based attorney said that parties to same-sex marriages who happen to live in states that do not recognize same-sex marriage could be caught in legal limbo. In general, a party seeking a divorce must be a resident of the state from which one seeks a divorce. Until last summer, same-sex marriage in Virginia was illegal, and even now same-sex couples face an uncertain result in state courts.
Now that the Commonwealth has been compelled, in effect, to recognize same-sex marriage, it has also sanctioned—at least in Boyd's case—same-sex divorce.
If you find yourself facing a complicated family law matter, it is best to consult with an experienced family-law attorney in Charlotte, North Carolina who can help guide you through the often confusing process of divorce. Please contact the experienced family-law attorneys at Arnold & Smith, PLLC today at (704) 370-2828 or find additional resources here.
About the Author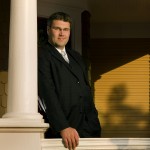 Matthew Arnold is a Managing Member of Arnold & Smith, PLLC, where he focuses on the areas of family law, divorce, child custody, child support, alimony and equitable distribution.
Mr. Arnold was raised in Charlotte, where he graduated from Providence Senior High School. He attended Belmont Abbey College, where he graduated cum laude, before attending law school at the University of North Carolina at Chapel Hill on a full academic scholarship.
A board-certified specialist in the practice of Family Law, Mr. Arnold is admitted to practice in all state courts in North Carolina, in the United States Federal Court for the Western District of North Carolina, in the North Carolina Court of Appeals and Supreme Court, and in the Fourth Circuit United States Court of Appeals in Richmond, Virginia.
In his free time, Mr. Arnold enjoys golfing and spending time with his wife and three children.
Sources:
http://hamptonroads.com/2015/04/divorced-gay-couple-equality-brings-good-bad
https://leg1.state.va.us/cgi-bin/legp504.exe?000+cod+20-45.2
http://www.statesymbolsusa.org/symbol/virginia/state-nickname-state-quarter/old-dominion
Image Credit: 
"Motor City Pride 2011 – participants – 055" by File made available by Equality Michigan through the LGBT Free Media Collective English | +/− – File made available by Equality Michigan through the LGBT Free Media Collective English | +/−. Licensed under CC BY-SA 3.0 via Wikimedia Commons – http://commons.wikimedia.org/wiki/File:Motor_City_Pride_2011_-_participants_-_055.jpg#/media/File:Motor_City_Pride_2011_-_participants_-_055.jpg
See Our Related Video from our YouTube channel:
https://www.youtube.com/user/ArnoldSmithPLLC/videos
See Our Related Blog Posts: