Charlotte Divorce Attorney Matthew R. Arnold of Arnold & Smith, PLLC answers the question "What rules are there for Father's Right in NC?"
The State of Massachusetts is considering a change to its custody laws that would end "an imbalance in the courts that favors mothers over fathers," according to the Salem News.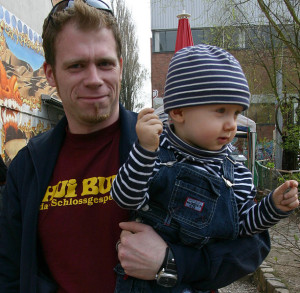 The legislation is being pushed by the Boston-based National Parents Organization and would require judges in most custody cases to consider joint-custody arrangements. Backers of the bill say the societal norms and traditional roles of men and women in child-rearing have changed, and it is time for custody laws to catch up.
North Carolina's custody laws eliminated the so-called maternal presumption in 1975. A number of other states followed the Old North State's lead in the ensuing years, but census statistics show—at least in practice—that mothers are awarded sole physical custody of children far more often in contested divorce cases.
Figures from the 2010 census show that eighty-percent of "custodial parents" are women. Ned Holstein, the founder of the National Parents Organization, told the Salem News the figure may be the result of the manner in which courts have traditionally viewed fathers and their roles in children's lives. Aside from child-support, alimony and weekend visits, courts have often required little of men in divorces.
Many divorced fathers would like to play a more active role in their children's lives and think a maternal preference—whether formal or informal—is unfair. Furthermore, Holstein explained, weighting one side of the scale with a preference "encourages bitter custody battles." Instead of beginning with the presumption that custody will be shared, the presumption is that one side's right to custody is superior, and the battle ends up being over who "gets sole custody of the kids [and] a boatload of child support and alimony payments."
Critics of the proposed change say "custody laws must be flexible and always put the interests of children first," the Salem News reports. They say the focus should be on the best interests of the child, not on the leverage dynamics between parents in contested custody cases.
Massachusetts is not the only state considering a change in its custody laws. The Salem News reports that as many as seventeen states are considering proposals that would mandate consideration of joint custody in most cases or which would change the guidelines for judges considering joint-custody arrangements.
North Carolina's custody laws are premised upon "the interest and welfare of the child" and explicitly bar any presumption in favor of one parent. "Between the mother and father," the law provides, "no presumption shall apply as to who will better promote the interest and welfare of the child."
If you find yourself facing a complicated family law matter, it is best to consult with an experienced family-law attorney in Charlotte, North Carolina who can help guide you through the often confusing process of divorce. Please contact the experienced family-law attorneys at Arnold & Smith, PLLC today at (704) 370-2828 or find additional resources here.
About the Author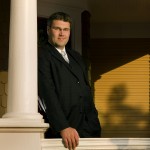 Matthew Arnold is a Managing Member of Arnold & Smith, PLLC, where he focuses on the areas of family law, divorce, child custody, child support, alimony and equitable distribution.
Mr. Arnold was raised in Charlotte, where he graduated from Providence Senior High School. He attended Belmont Abbey College, where he graduated cum laude, before attending law school at the University of North Carolina at Chapel Hill on a full academic scholarship.
A board-certified specialist in the practice of Family Law, Mr. Arnold is admitted to practice in all state courts in North Carolina, in the United States Federal Court for the Western District of North Carolina, in the North Carolina Court of Appeals and Supreme Court, and in the Fourth Circuit United States Court of Appeals in Richmond, Virginia.
In his free time, Mr. Arnold enjoys golfing and spending time with his wife and three children.
Sources:
http://www.salemnews.com/opinion/our-view-child-custody-bill-requires-thoughtful-consideration/article_bac7778b-a6d8-5f6a-8ceb-b536870cd937.html
http://www.masslegalservices.org/system/files/library/JtCiustodySummary%20Memo-5.pdf
http://www.ncga.state.nc.us/EnactedLegislation/Statutes/HTML/BySection/Chapter_50/GS_50-13.2.html
Image Credit: 
http://commons.wikimedia.org/wiki/File:Father_with_child.jpg
See Our Related Video from our YouTube channel:
https://www.youtube.com/user/ArnoldSmithPLLC/videos
See Our Related Blog Posts: