Matthew R. Arnold of Arnold & Smith, PLLC answers the question "Do I need an attorney to get a Divorce in North Carolina?"
The technological innovations and wholesale changes to American culture brought on by the personal computer and high-speed word and document processing have reshaped the American business, legal and financial realms in untold ways.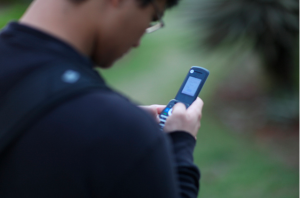 Now, writes Steven Butler at ozy.com, the new role technology is playing in "making the crush of casework manageable" is "revolutionizing America's civil justice system."
Later this year, courts in a number of states—New York, California, Texas and Illinois are in the lead—will begin allowing litigants to view, fill out and, in some instances, file documents using an application on their handheld, wireless devices.
So-called self-help services can help save time in appropriate cases. In the family-law realm, the uncontested divorce—at least in theory—could be undertaken via smart-phone application or similar means, but even in uncontested divorces, some pesky issues can creep up that may leave self-helpers in a lurch.
The problem with self-help divorces is that, unlike taxes, the ins-and-outs of divorce are controlled by state law. Under the umbrella of state law, courts in judicial circuits in North Carolina (and, presumably, in local judicial subdivisions in other states) require litigants to abide by local rules of practice and procedure. Failure to abide by these rules can cause delays, dismissals, or can send parties running into the offices of the lawyers they sought to avoid by using an app.
What's more, "the complexity of cases," writes Butler, "along with subtleties of things like rules of evidence and legal definitions, for example, have traditionally left these matters in the hands of lawyers and judges." That's where most contested divorce matters will stay, unless the Tar Heel State sees a complete mapping-over of its divorce laws and legal precedent, which no one is predicting or anticipating.
For couples whose marriages are short in duration, involve few to no marital assets, no children, and no contested issues, the availability of online documents and an online filing system may be helpful. It may save these litigants time, but the system for self-help litigants is already streamlined, especially in judicial districts in large metropolitan areas like Charlotte.
As Butler concedes, many litigants will still be better off with lawyers. He notes that in the criminal context, some "access-to-justice advocates" have not given up on the notion that everyone ought to have the right to counsel.
Not everyone has that right, and many who desire the assistance of a lawyer do not have the money to pay for one. Glenn Rawdon, technology program counsel at the Legal Services Corporation, told Butler that at least providing forms and an online application to use qualifies as "some form of effective assistance" to those needing legal help, "even if they can't afford a human being with a law degree and a license to practice."
If you find yourself facing a complicated family law matter, it is best to consult with an experienced family-law attorney in Charlotte, North Carolina who can help guide you through the often confusing process of divorce. Please contact the experienced family-law attorneys at Arnold & Smith, PLLC today at (704) 370-2828 or find additional resources here.
About the Author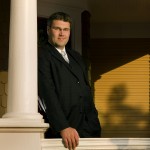 Matthew Arnold is a Managing Member of Arnold & Smith, PLLC, where he focuses on the areas of family law, divorce, child custody, child support, alimony and equitable distribution.
Mr. Arnold was raised in Charlotte, where he graduated from Providence Senior High School. He attended Belmont Abbey College, where he graduated cum laude, before attending law school at the University of North Carolina at Chapel Hill on a full academic scholarship.
A board-certified specialist in the practice of Family Law, Mr. Arnold is admitted to practice in all state courts in North Carolina, in the United States Federal Court for the Western District of North Carolina, in the North Carolina Court of Appeals and Supreme Court, and in the Fourth Circuit United States Court of Appeals in Richmond, Virginia.
In his free time, Mr. Arnold enjoys golfing and spending time with his wife and three children.
Sources:
http://www.ozy.com/fast-forward/lawyering-without-the-lawyers/40504
Image Credit: 
http://commons.wikimedia.org/wiki/File:Mobile_Phone_image..png
See Our Related Video from our YouTube channel:
https://www.youtube.com/user/ArnoldSmithPLLC/videos
See Our Related Blog Posts: