Charlotte Divorce Attorney Matthew R. Arnold of Arnold & Smith, PLLC answers the question " I'm considering separating from my spouse; what actions should I refrain from doing?"
After the fun and (admit it) consternation of planning and following through with a wedding, couples are generally allowed a bit of spare time away from everything and everyone. That special post-wedding time is called a honeymoon.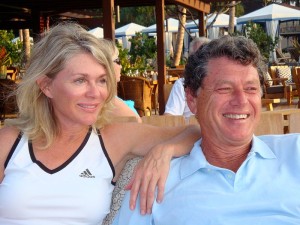 A number of niche companies are putting a new twist on couples getting away from it all. Instead of honeymooning in an exotic location, couples are putting the final, finishing touches on a marriage while they vacation in favorite hotspots.
The concept of a divorce getaway is nothing new. Writing for Reuters at qz.com, Enrique Castro-Mendivil notes that Americans wanting quick divorces in the Nineteenth Century traveled to the State of Indiana, where divorce laws were considered comparatively lax. From the early-to-mid Twentieth Century, Nevada became the stateside divorce hotspot. In the twenty years between 1940 and 1960, Castro-Mendivil notes, some half-million couples fled over the southern border to Mexico to obtain divorces.
Then, in 1973, Castro-Mendivil writes, the Dominican Republic began offering $900 divorce packages. The packages included the provision of a lawyer, and only one party to the divorce had to attend the hearing. Castro-Mendivil recalls how his own parents took advantage of the lax residency requirements of the island republic and made a holiday out of their divorce.
The option is still available to couples, writes Castro-Mendivil: "You still can divorce by mutual consent in the Dominican Republic with no residency requirement." What has changed since 1973 is that most American states have adopted their own versions of the no-fault divorce. Given that, couples can make a divorce getaway to just about anywhere… almost.
A couple planning a divorce get away in North Carolina would have to abide by the Tar Heel State's residency requirements, meaning at least one party must have been a state resident for at least six months before filing the divorce petition. Couples must also certify that they have lived separate and apart for one full year before a divorce can be granted.
Those rules make the Tar Heel State an unlikely destination for destination-divorcees. Other states with less-than-exotic locales are offering so-called "destination divorces," however. Attorney Chris LePan of Rosswurm Law in Fort Wayne, Indiana, says his firm handles "destination divorces," but couples can choose to travel wherever they choose. The law firm partners with couples to handle the logistics of conducting a divorce while the parties vacation elsewhere—presumably somewhere more exotic than Fort Wayne.
LePan said he recently traveled with a couple to Scottsdale, Arizona where, in between golf and spa treatments (and away from the well-meaning but sometimes overwhelming advice and badgering of families and friends), he was able to help the couple reach the resolution they wanted.
LePan and others believe the calming effects that vacation-style travel imbues leads "to a fairer, and less expensive, settlement."
If you find yourself facing a complicated family law matter, it is best to consult with an experienced family-law attorney in Charlotte, North Carolina who can help guide you through the often confusing process of divorce. Please contact the experienced family-law attorneys at Arnold & Smith, PLLC today at (704) 370-2828 or find additional resources here.
About the Author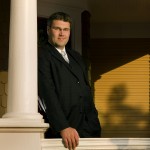 Matthew Arnold is a Managing Member of Arnold & Smith, PLLC, where he focuses on the areas of family law, divorce, child custody, child support, alimony and equitable distribution.
Mr. Arnold was raised in Charlotte, where he graduated from Providence Senior High School. He attended Belmont Abbey College, where he graduated cum laude, before attending law school at the University of North Carolina at Chapel Hill on a full academic scholarship.
A board-certified specialist in the practice of Family Law, Mr. Arnold is admitted to practice in all state courts in North Carolina, in the United States Federal Court for the Western District of North Carolina, in the North Carolina Court of Appeals and Supreme Court, and in the Fourth Circuit United States Court of Appeals in Richmond, Virginia.
In his free time, Mr. Arnold enjoys golfing and spending time with his wife and three children.
Sources:
http://qz.com/377785/destination-divorces-are-turning-heartbreaks-into-holidays/
Image Credit: 
http://commons.wikimedia.org/wiki/File:DeniseBill.jpg
See Our Related Video from our YouTube channel:
https://www.youtube.com/user/ArnoldSmithPLLC/videos
See Our Related Blog Posts: