Charlotte Divorce Attorney Matthew R. Arnold of Arnold & Smith, PLLC answers the question "How will the judge divide our property?"
The Montana Supreme Court has sent a divorce case back to a trial court in Great Falls, Montana, to consider two post-trial motions brought by an ex-wife sick with breast cancer.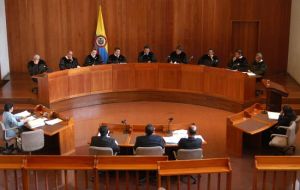 The ex-wife—Gail Patton—filed for divorce in March 2011. In September 2013, the District Court in Great Falls determined that the entire martial estate of Gail and her ex-husband Bill was just over one-million dollars.
Gail was awarded $99,296, but the net amount she received from Bill—after attorney's fees—was $27,000.
The Pattons married in 1998. After their marriage, Gail's health declined, and her left shoulder atrophied, leaving her with limited mobility. In addition, she suffered from debilitating knee and back pain and was diagnosed with post-traumatic stress disorder. To make matters worse, in May 2013 Gail was diagnosed with breast cancer.
After her diagnosis, Gail filed two motions, arguing that the less-than-ten-percent share she received of the marital estate should be increased to account for her medical bills. The District Court refused to rule on Gail's motions, and in October 2013, the court adopted the recommendations of a standing master—a judicial official tasked with finding facts in cases and making recommendations to the court—awarding Gail a net total of $27,000.