Board Certified Family Law Specialist Matt Arnold of Arnold & Smith, PLLC answers the question " I'm considering separating from my spouse; what actions should I refrain from doing?"
Unlike the singer in Shalamar's 1979 hit "Second time around," Rick Salomon couldn't make his second marriage to Pamela Anderson "so much better." Instead, their second marriage appears destined for an ending lacking any Baywatch-esque saving heroics. Anderson filed for divorce from Salomon on July 3.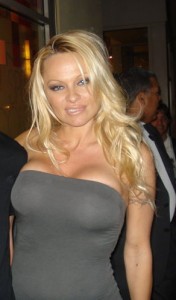 Anderson and Salomon married the first time around in 2007 in Las Vegas during a 90-minute break between the magic shows Anderson was appearing in at the time. That marriage lasted just two months. Both Anderson and Salomon alleged the marriage had been tainted by fraud.
When an annulment is granted, a marriage is considered, for all intents and purposes, to have never happened. Many annulment cases involve a kind of partner bait-and-switch; one spouse learns the truth about exactly who the other is only after he or she has married. If lies were employed to induce the partner into marrying, those lies can serve as the basis for an annulment.
The reasons underlying the annulment of Anderson's and Salomon's first marriage were not made public, however Salomon was no stranger to annulments when he first married Anderson. Former Beverly Hills, 90210 star Shannon Doherty annulled her 2002 marriage to Salomon after just nine months. She married the alleged lothario after just two days of dating.