Board Certified Family Law Specialist Matt Arnold answers the question: "What does uncontested divorce mean?"
Deciding to file for divorce is never an easy decision. Many people feel as if the decision to initiate divorce is irreversible. Can you actually stop your ongoing divorce proceedings at any point in your case?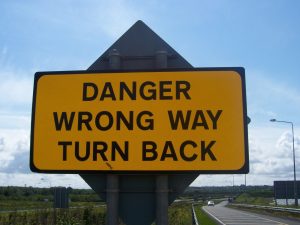 That depends on your state. In North Carolina, family law statutes allow parties to cancel their petition and stop their divorce from going forward if they change their minds. However, doing so may be complicated.
Can You Stop Your Ongoing Divorce in North Carolina?
North Carolina is one of few states that provide a right to voluntarily dismiss a legal action. In fact, even initiating a divorce is not an easy process in North Carolina. The state requires a year-long separation period before filing for divorce, in addition to six months of the state's residency requirement.
Thus, there is quite a lot of time to change your mind and reconsider divorce during the mandatory waiting period. However, if you already initiated a divorce and then changed your mind, you may still be able to withdraw your divorce case.
How to Stop Your Divorce in North Carolina
If you are currently separated to comply with North Carolina's separation period before filing for divorce, you do not need to take any legal action if you wish to reconcile because you never filed a petition for divorce.
However, even if a petition for divorce has been filed after the separation period, there is still a way to stop your ongoing divorce and remain married. Under N.C.G.S. § 1A-1 Rule 41, the spouse filing the petition for divorce can withdraw their petition by filing a notice of dismissal at any time before presenting their arguments, documents or witnesses, at the end of the divorce hearing.
This procedure is called "dismissed per rule 41 A." In North Carolina, you can initiate voluntary dismissal of your divorce by using the AOC-CV-405 form.
Things to Consider About Voluntary Dismissal
There are a few things to consider before stopping a divorce in North Carolina through voluntary dismissal.
Just because you withdraw your divorce petition does not necessarily mean that the divorce proceedings will stop altogether. If you wish to terminate the divorce case altogether, both spouses must agree to present the motion for voluntary dismissal.
If only one spouse initiates voluntary dismissal, they may not be able to stop their ongoing divorce case if the other spouse filed any cross-petition and does not intend to terminate the proceeding.
Stopping a divorce case through voluntary dismissal will not prohibit you from initiating divorce later. If you wish to file a petition for divorce at any point in your life after the dismissal, you may have to start the process over again, though that depends on whether the dismissal was granted with or without prejudice.
If your case was dismissed without prejudice, you could reopen your ongoing divorce case within one year. If the dismissal was granted with prejudice, however, you will have to start the divorce process from scratch. Also, you would have to wait another year of separation if you started living together after or before the dismissal was granted.
Speak with our Charlotte divorce attorneys if you are considering stopping your divorce in North Carolina. Contact Arnold & Smith, PLLC, to schedule a consultation. Get a phone or video consultation by calling at (704) 370-2828 to speak with our detail-oriented and well-versed lawyers with offices in Charlotte, Lake Norman, and Monroe, please contact Arnold & Smith, PLLC today or find additional resources here.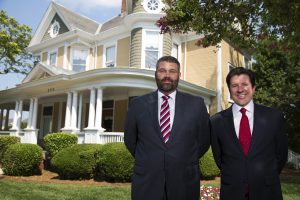 The family law practice group at Arnold & Smith, PLLC includes two Board-Certified Family Law specialists and one Child Welfare Law specialist, as well as several attorneys with many years of family law experience that are committed to providing a powerful voice to individuals facing the often-tumultuous issues in this area of law. The range of issues our family law clients may be facing include pre- and post-nuptial agreements; separation agreements; post-separation support; child support (both temporary and permanent); absolute divorce; divorce from bed and board; military divorce; equitable distribution of assets; child custody (both temporary and permanent); retirement benefits and divorce; alimony and spousal support; adoption; and emancipation. Because this area of the law is usually emotionally charged and complicated, the family law attorneys at Arnold & Smith, PLLC act with the utmost dedication to ensure that each client understands his or her options, and then act to achieve the best result possible for that client's particular situation.
Source:
https://www.ncleg.net/EnactedLegislation/Statutes/HTML/BySection/Chapter_1A/GS_1A-1,_Rule_41.html
https://www.nccourts.gov/documents/forms/notice-of-voluntary-dismissal
Image Credit:
https://www.freeimages.com/photo/no-description-1444769
See Our Related Video from our YouTube channel:
https://www.youtube.com/user/ArnoldSmithPLLC?feature=watch
See Our Related Blog Posts: