Board Certified Family Law Specialist Matt Arnold answers the question: "How should I prepare if I intend to file for divorce in the near future?"
As most court operations in North Carolina have been limited since March, people who want to file for divorce during the pandemic or wish to resolve their pending divorce case are wondering about the alternatives to trial for divorces.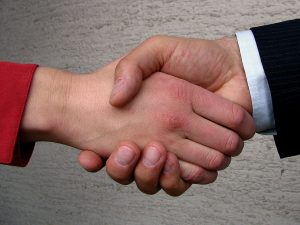 With most proceedings in North Carolina's courts postponed until June 1, it may seem that your divorce case has been put on hold indefinitely. Luckily, there are alternatives to trial to proceed with your family law matter during the pandemic.
Three Alternatives to Trial for Divorce Amid the Coronavirus Pandemic
Some of the most viable options are reaching a settlement, mediation, and arbitration, all of which can be achieved virtually from the comfort of your home. In fact, many attorneys, mediators, and arbitrators started relying on virtual sessions through the use of video- and teleconferencing during the COVID-19 pandemic.
1. Reaching Settlement
Court closures amid the coronavirus pandemic should not stop you from reaching a settlement agreement, which would outline all of the terms you have agreed to with your soon-to-be-ex spouse.
You can proceed with your divorce case through the settlement process by hiring an attorney who would lead your negotiations with your spouse. The greatest benefit of reaching a settlement in your divorce case is that you have more control over the terms of your divorce.
However, to achieve a settlement, you will have to compromise to agree on a mutually-beneficial outcome. When your final agreement is drafted, and both parties approve the draft, it will be submitted to the court. While taking part in the settlement process during the pandemic, you can also turn to mediation or arbitration to resolve the disputed issues in your case.
2. Mediation
Mediation can be a great option to proceed with your divorce during the coronavirus pandemic. A divorcing couple can resolve their differences through mediation with the help of a third-party mediator. Unlike litigation, not only does mediation ensure the privacy of your divorce case, but it is also a cost-effective and more efficient way to get divorced in North Carolina.
In order to seek a mutually-beneficial resolution to your family law issues without giving up your rights, you must work with your attorney who will protect your best interests throughout the process.
The neutral mediator will help resolve child custody, alimony, distribution of property, and other issues during your case by facilitating negotiations between the parties. Mediation allows parties to have control over the outcome of their divorce. The same cannot be said about litigation, where a judge gets the power to make the final decision that will have a long-lasting impact on your life.
3. Arbitration
If divorcing parties have disputed issues in their case but do not want – or cannot – go to court, they can use arbitration. The process involves an arbitrator who acts as a judge and makes the final decision. However, unlike in litigation, the divorcing couple can select the appropriate arbitrator before beginning the process.
These three options are becoming increasingly popular among divorcees amid the COVID-19 pandemic. If you are considering any alternatives to litigation for your divorce in North Carolina, consult with our Charlotte family law attorneys. Contact Arnold & Smith, PLLC, to schedule a consultation. Get a phone or video consultation by calling at (704) 370-2828 to speak with our detail-oriented and well-versed lawyers with offices in Charlotte, Lake Norman, and Monroe, please contact Arnold & Smith, PLLC today or find additional resources here.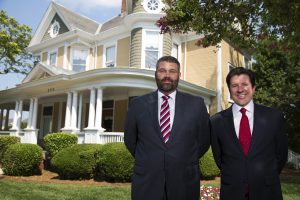 The family law practice group at Arnold & Smith, PLLC includes two Board-Certified Family Law specialists and one Child Welfare Law specialist, as well as several attorneys with many years of family law experience that are committed to providing a powerful voice to individuals facing the often-tumultuous issues in this area of law. The range of issues our family law clients may be facing include pre- and post-nuptial agreements; separation agreements; post-separation support; child support (both temporary and permanent); absolute divorce; divorce from bed and board; military divorce; equitable distribution of assets; child custody (both temporary and permanent); retirement benefits and divorce; alimony and spousal support; adoption; and emancipation. Because this area of the law is usually emotionally charged and complicated, the family law attorneys at Arnold & Smith, PLLC act with the utmost dedication to ensure that each client understands his or her options, and then act to achieve the best result possible for that client's particular situation.
Source:
https://www.nccourts.gov/news/tag/press-release/chief-justice-beasley-orders-new-extension-of-court-system-deadlines-until-june-1-2020
Image Credit:
https://www.freeimages.com/photo/shaking-hands-1240911
See Our Related Video from our YouTube channel:
https://www.youtube.com/user/ArnoldSmithPLLC?feature=watch
See Our Related Blog Posts: