Attorney Matthew R. Arnold answering the question: "How is the amount of child support decided in North Carolina?"
)
Marc Anthony is in the middle of fighting a bitter child support case against his ex-wife and former Miss Universe contestant Dayanara Torres. Torres claims that Anthony should be paying far more each month than he currently is due to a huge boom in the Latin singer's income.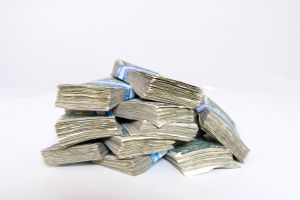 According to court papers, Torres says that Anthony is currently paying her $13,000 per month in child support. However, she says that recent financial disclosures by Anthony reveal that this is far less than he ought to be paying given his increased earning power since their divorce was negotiated back in 2004.
As part of the child support fight, Anthony was required to fill out new paperwork regarding his income and assets and it shows that he is doing quite well for himself. Anthony claims to earn a total of $1.25 million per month and says that he is worth $20.8 million. Anthony credits income from record sales, concert tours and his clothing line at Kohl's for the financial success.
Torres argues that because Anthony is now making much more than he was when they initially divorced, her children should benefit in the form of increased child support payments. Torres wants the support to increase dramatically, from $13,000 to $112,000 per month. Anthony balks at the figure, saying that he pays Torres more than enough money to comfortably provide for the children.