Attorney Matthew R. Arnold answering the question: "I'm considering separating from my spouse; what actions should I refrain from doing?"
Being married business owners is a fairly common thing in America. According to the U.S. Census Bureau, married couples own more than 3.7 million small businesses. But what happens when the relationship sours? Does the business relationship have to end when the romantic relationship falters?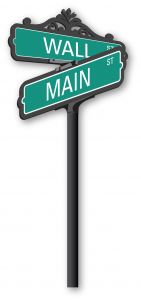 A recent story by NPR discussed the case of small business-owning couples that go through divorce and come out the other side with the business intact. Though the general rule is that couples either sell the business or one side buys the other out, there are plenty of examples of couples that either chose or were forced to continue operating the company side by and side and have thrived despite their marital rupture.
The case of Rhonda Sanderson and her ex-husband John Amato is one good example. The two had a very unhappy marriage but had always collaborated well at work. When the two divorced, there was the usual hostility at the beginning, but things began to simmer when talk turned to business. The couple decided to continue running the business together rather than liquidate it, a decision that has paid off in the long run.
Experts say that continuing to work with an ex is not something every couple can pull off. When you own a business together you will be forced to work closely together at times and things might become tense. As a result, you need to be able to interact professionally with one another. If you can't, then it is likely best to consider other options.