Board Certified Family Law Specialist Matt Arnold answers the question: "Does adultery affect my divorce case?"
You might want to read this one if your husband or wife is cheating on you, or you filed for divorce because of your spouse's infidelity. North Carolina is one of only a few states that allow cheated-on spouses to sue their spouse's lover for "alienation of affections," or, in other words, for destroying their marriage.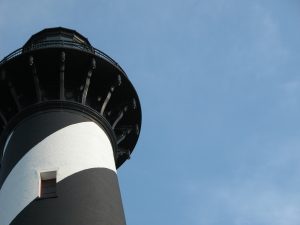 Kevin Howard, the man whose wife of 12 years cheated on him, knows it better than anyone else. As reported by CNN, Howard recently won a $750,000 judgment against his ex-wife's lover for "alienation of affections."
North Carolina is one of five states that still allow cheated-on spouses to sue their unfaithful spouse's lovers. Other states include New Mexico, Utah, Hawaii, Mississippi, and South Dakota, while all other states have repealed the law, which is also referred to as the "homewrecker" law.
If you filed for divorce because of your spouse's adultery, you might want to speak with a Charlotte family law attorney from Arnold & Smith, PLLC, to figure out whether you have grounds for an alienation of affections claim against your wife or husband's lover.
Man Wins a $750,000 Judgment in Alienation of Affections Suit
According to court documents, Howard blames his ex-wife's lover for the alienation of his wife. Howard had been married to his now-ex-wife for 12 years before she said she wanted to go separate ways. The couple tried marriage counseling, but it did not work out.
Howard knew something was wrong, so he hired a private investigator, who found evidence of his former wife's love affair. Under North Carolina's alienation of affection law, a spouse can sue another person for "purposefully interfering" with the marriage. The defendant is usually the person with whom the other spouse cheated.
Howard's ex-wife's lover was a colleague of hers from work. Howard even admitted that this man ate dinner with them "several times," and they spent time together. "I thought this was a friend," Howard said.
In August 2019, a judge ruled in Howard's favor, awarding him a $750,000 judgment.
Alienation of Affections: How You can Sue Your Spouse's Lover in North Carolina
"Alienation of affection" cases are not as rare as many might think, especially in North Carolina, where the infidelity-based claim plays an essential part in the state's family law.
A cheated-on spouse filing an alienation of affections lawsuit can obtain financial compensation by demonstrating evidence that the couple was happy before the affair and that the lover – the defendant – came between them to destroy their marriage.
The plaintiff can win monetary compensation if the lover caused destruction to the spouses' marital relationship. The law takes its roots from old English law, back when women were viewed as a man's personal property.
A man could sue for the theft of his wife in the same way he could sue for injury to personal property or theft of a horse. In the modern era, any spouse can file an alienation of affection lawsuit regardless of gender.
Last year, a judge ordered a North Carolina man to pay $8.8 million to a husband whose ex-wife had been cheating for more than a year.
If your ex-spouse's lover ruined your marriage, you might be able to seek compensation through an alienation of affection suit. Talk to a Charlotte family law attorney from Arnold & Smith, PLLC to discuss your situation. If you find yourself facing a complicated family law matter and need the help of experienced family-law attorneys, speak with our detail-oriented and well-versed lawyers in or around Charlotte, Lake Norman, or at our new office in Monroe, please contact Arnold & Smith, PLLC today at (704) 370-2828 or find additional resources here.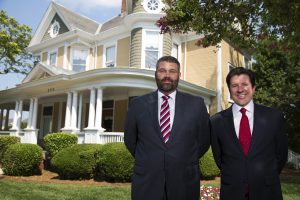 The family law practice group at Arnold & Smith, PLLC includes two Board-Certified Family Law specialists and one Child Welfare Law specialist, as well as several attorneys with many years of family law experience that are committed to providing a powerful voice to individuals facing the often-tumultuous issues in this area of law. The range of issues our family law clients may be facing include pre- and post-nuptial agreements; separation agreements; post-separation support; child support (both temporary and permanent); absolute divorce; divorce from bed and board; military divorce; equitable distribution of assets; child custody (both temporary and permanent); retirement benefits and divorce; alimony and spousal support; adoption; and emancipation. Because this area of the law is usually emotionally charged and complicated, the family law attorneys at Arnold & Smith, PLLC act with the utmost dedication to ensure that each client understands his or her options, and then act to achieve the best result possible for that client's particular situation.
Source:
https://edition.cnn.com/2019/10/02/us/alienation-of-affection-laws-north-carolina-lawsuit-trnd/index.html
https://edition.cnn.com/2018/07/31/us/north-carolina-adultery-law-trnd/index.html
Image Credit:
https://www.freeimages.com/photo/cape-hatteras-lighthouse-1235284
See Our Related Video from our YouTube channel:
https://www.youtube.com/user/ArnoldSmithPLLC?feature=watch
See Our Related Blog Posts: