Board Certified Family Law Specialist Matt Arnold answers the question: "Can I get the judge to order my spouse to pay my attorney's fees in a property division case?"
A story of a woman who divorced her husband and found love with her wedding DJ can inspire many who do not feel happy in their marriage to file for divorce and pursue happiness.
However, if you do divorce your current spouse, how would cohabitation or remarriage affect such things as alimony and child support? What does North Carolina law have to say about remarriage from the standpoint of its impact on divorce arrangements?
If you are considering marrying someone else after your divorce, speak with a Charlotte family law attorney at Arnold & Smith, PLLC. If you do not consult with a knowledgeable lawyer, you risk facing unwanted consequences.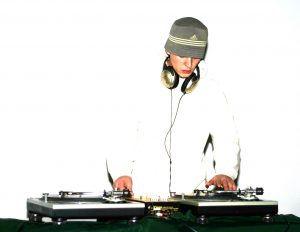 Woman Divorced, Started Dating the DJ Who Played at Her Wedding
Let us get back to the story. According to Fox News, a 26-year-old woman and 49-year-old man divorced their spouses to relocate to North Carolina and pursue a romantic relationship.
That might seem like an ordinary love story, but it is not. The woman, Megan Willis, met with the man 23 years her senior at her wedding, at which her now-boyfriend worked as the DJ.
Willis divorced her husband because she was not happy in her marriage to pursue a relationship with the 49-year-old DJ.
The couple first met through Willis's sister in November 2015 when the woman was planning her wedding to her now-former spouse. She was introduced to Stone at The Crazy Tuna Bar & Grill in Maryland where the DJ was working at the time.
Willis decided to book Stone to be the DJ at her July 2016 wedding. Willis and her sister went to the Crazy Tuna whenever Willis came home to visit her sister. The woman admitted to "goofing off" with the DJ when they were around.
Woman Files for Divorce to be With Her Wedding DJ
About a year after she married her now-ex-husband, Willis found herself feeling unhappy and lonely in her marriage, which prompted her to visit her sister and go to the Crazy Tuna together.
The DJ offered her a shoulder to lean on, so Willis and Stone started talking about her marriage. Stone told her that he was experiencing similar issues in his marriage of 27 years.
Willis admitted that Stone helped her realize that she should not beg her husband for attention, which is why she decided to file for divorce. After her divorce was finalized in January 2018, she decided to move to North Carolina.
In September that year, Stone's divorce was also finalized, and he decided to relocate to North Carolina to be with Willis.
Does Remarriage Affect Alimony and Child Support in North Carolina?
While the story does not specify whether alimony and child support were part of Willis or Stone's divorce agreement, how would their cohabitation or remarriage affect their respective spousal support or child support arrangements if they had any?
The story says that Stone had children, but it does not specify if he was ordered to pay child support to his ex-wife.
In North Carolina, either party can request modification or termination of alimony upon remarriage or cohabitation by the dependent spouse.
However, family law in North Carolina is somewhat tricky, which is why remarriage and cohabitation, on its own, may not affect alimony or child support payments.
That is why you should have a Charlotte family law attorney by your side who would present your alimony or child support modification case in a convincing manner to alter the existing arrangement.
If you find yourself facing a complicated family law matter and need the help of experienced family-law attorneys, speak with our detail-oriented and well-versed lawyers in or around Charlotte, Lake Norman, or at our new office in Monroe, please contact Arnold & Smith, PLLC today at (704) 370-2828 or find additional resources here.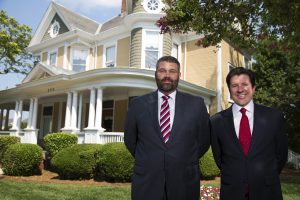 The family law practice group at Arnold & Smith, PLLC includes two Board-Certified Family Law specialists and one Child Welfare Law specialist, as well as several attorneys with many years of family law experience that are committed to providing a powerful voice to individuals facing the often-tumultuous issues in this area of law. The range of issues our family law clients may be facing include pre- and post-nuptial agreements; separation agreements; post-separation support; child support (both temporary and permanent); absolute divorce; divorce from bed and board; military divorce; equitable distribution of assets; child custody (both temporary and permanent); retirement benefits and divorce; alimony and spousal support; adoption; and emancipation. Because this area of the law is usually emotionally charged and complicated, the family law attorneys at Arnold & Smith, PLLC act with the utmost dedication to ensure that each client understands his or her options, and then act to achieve the best result possible for that client's particular situation.
Source:
https://www.foxnews.com/lifestyle/woman-husband-wedding-dj
Image Credit:
https://www.freeimages.com/photo/dj-wonky-1427826
See Our Related Video from our YouTube channel:
https://www.youtube.com/user/ArnoldSmithPLLC?feature=watch
See Our Related Blog Posts: