Board Certified Family Law Specialist Matt Arnold answers the question: "When do you get alimony?"
When a married couple decides to file for divorce, a divorce attorney helps the couple determine if alimony (also called "spousal support") is an appropriate factor to consider. When a spouse remarries, it can have implications on alimony. Read on for more information.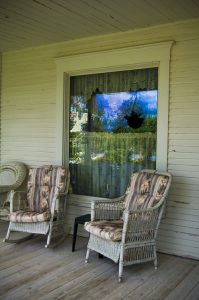 Alimony Defined
Also known as "spousal support", alimony is awarded by a judge after divorce proceedings have come to a close. The purpose of alimony is to ensure, within a particular approximation, that the standard of living the couple enjoyed during their marriage can be maintained to a reasonable extent. This takes the form of one spouse (typically the higher-earning spouse) providing financial assistance to the spouse in need on a routine basis, either temporarily or permanently.
Alimony awards vary from case to case. There are many determining factors a court will consider when calculating how much alimony a spouse should receive. Some factors the court often looks at include each spouse's current income and earning potential, the conduct of each spouse during the marriage, how long the couple was married, the overall health of the spouse (mental and physical), the standard of living of the couple during the course of the marriage, and each spouse's contributions to the other's career and as a homemaker.
Other factors relevant to a particular case can be considered by the court on a case-by-case basis.  In addition, the court can look at any marital fault committed by a spouse when determining alimony. More specifically, North Carolina state law prohibits a spouse from seeking alimony if they committed adultery during the course of the marriage.
The Impact of Remarriage on Alimony Payments
As previously stated, the purpose of alimony is to ensure that a financially dependent spouse is able to maintain a similar quality of life following a divorce. If that dependent spouse marries another individual, they will subsequently forfeit the ability to continue receiving alimony payments from the ex-spouse who was supporting them.
The obligation to pay alimony will end for the supporting spouse starting on the date of the dependent spouse's remarriage. The paying spouse does not have to return to court for any type of order to end payments.
Different types of alimony are affected differently by the event of a remarriage. While routine payment obligations will cease, any property transfers ordered before the remarriage must still be carried out by the supporting spouse.  In addition, a lump sum type of alimony payment cannot be retracted by the remarriage of the dependent spouse.
Cohabitation Laws in North Carolina
North Carolina defines "cohabitation" as two adults living together on a continual basis, in a relationship that is very similar to a married couple. When two individuals share expenses, live in the same home, and are engaged in a romantic relationship, they are viewed as cohabitating under North Carolina law.
Alimony awards terminate in North Carolina when the dependent spouse is engaged in cohabitation with another person. However, if the dependent spouse is having sexual relations with another person and they only occasionally spend nights or take trips together while maintaining their own residences, this does not qualify as cohabitation.
When to Contact an Attorney
For years, the attorneys at Arnold and Smith PLLC have been helping spouses in Charlotte and throughout North Carolina navigate the alimony process.  Contact Arnold and Smith PLLC today for legal insight and support. Get a phone, video or in-person consultation by calling at (704) 370-2828 to speak with our detail-oriented and well-versed lawyers with offices in Charlotte, Lake Norman, and Monroe, please contact Arnold & Smith, PLLC today or find additional resources here.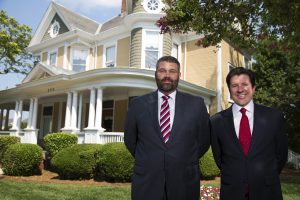 The family law practice group at Arnold & Smith, PLLC includes two Board-Certified Family Law specialists and one Child Welfare Law specialist, as well as several attorneys with many years of family law experience that are committed to providing a powerful voice to individuals facing the often-tumultuous issues in this area of law. The range of issues our family law clients may be facing include pre- and post-nuptial agreements; separation agreements; post-separation support; child support (both temporary and permanent); absolute divorce; divorce from bed and board; military divorce; equitable distribution of assets; child custody (both temporary and permanent); retirement benefits and divorce; alimony and spousal support; adoption; and emancipation. Because this area of the law is usually emotionally charged and complicated, the family law attorneys at Arnold & Smith, PLLC act with the utmost dedication to ensure that each client understands his or her options, and then act to achieve the best result possible for that client's particular situation.
Source:
https://law.justia.com/codes/north-carolina/2020/chapter-50/article-1/section-50-16-3a/
Image Credit:
https://www.freeimages.com/photo/front-porch-1210470
See Our Related Video from our YouTube channel:
https://www.youtube.com/user/ArnoldSmithPLLC?feature=watch
See Our Related Blog Posts: