Board Certified Family Law Specialist Matt Arnold answers the question: "How will the judge divide our property?"
The holiday season is upon us, as is the impending traditional uptick in divorce filings that comes after. Given the hot tempers that often accompany both extended amounts of family time and divorce, now may be a helpful time to answer a question frequently posed by family law clients. It often comes in the form of "What can I do to keep my soon-to-be-former spouse from doing X?"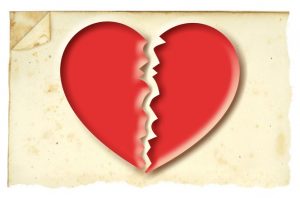 Many times, the answer to this question will involve an injunction. It may go without saying, but ending a marriage can quickly turn into a nasty business. Raw emotion can lead people to do things they may never have thought they were capable of. An injunction is one of the legal tools available to help prevent a vindictive or distressed spouse from doing something harmful, and it can play a critical role in protecting your interests.
What is an injunction?
An injunction is a court order, meaning it is issued by a judge, that either forces someone to stop doing something (i.e. "Stop withdrawing money from the joint accounts during separation"); to start doing something (i.e. "Bring the children back on time after visitation"); or prohibits someone from doing something before they do it (i.e. "Don't take the kids out of town on the weekends you have custody.")
There are three (3) main types of injunctions: a preliminary injunction, a temporary restraining order, and a permanent injunction.
Preliminary injunction. This is often used where there is the potential for harm that is not imminent. Rather than wait and see whether the harmful act will occur, a preliminary injunction preempts this and forbids it from taking place.
Temporary restraining order (TRO). This type of injunction provides immediate or emergency relief to protect either a person or their property. In North Carolina a temporary restraining order generally stays in effect for 10 days unless the moving party shows good cause for it to be extended. As mentioned in the introduction to this blog, a vindictive or unstable spouse can do some pretty terrible things that are both emotionally and financially harmful. Some common TROs in divorce cases include asking a judge to prevent a spouse from:

Canceling a health insurance or auto policy
Packing up the spouses' children and moving them out of state
Taking out a loan that puts marital assets up as collateral
Removing the other spouse as beneficiary on a life insurance policy
Cleaning out and/or closing bank or retirement accounts
The purpose of a temporary restraining order, other than in the domestic violence context discussed below, is to maintain the status quo until either the spouses settle your case, or a judge rules on the issues after a trial. Courts granting these types of requests are a way to prevent these types of issues before they arise.
50B TRO. This is the type of temporary restraining order that applies in domestic violence situations where the adverse parties live or have lived together. A 50B TRO can provide temporary emergency custody of a minor child or children if the court finds that they are exposed to a substantial risk of physical, emotional or sexual abuse. It can also forbid the adverse party from contacting the minor child, the other spouse, or both. If the judge finds there is good cause to extend a 50B TRO, the judge's final restraining order that stipulates what, if any, contact is allowed can stay in effect until after the divorce is over.
Permanent injunction. This type of injunction is not something seen often in divorce cases, but when it is it usually comes at the end of the case, as part of the final judgment. As of October 2015 in North Carolina, there is also what is called a 50D lifetime no-contact order for the victims of sexual violence whose perpetrators have been convicted of a crime of sexual violence against them.
If you find yourself facing a complicated family law matter, then you need the help of experienced family-law attorneys in Charlotte, North Carolina who can help guide you through the often confusing process of divorce. Please contact Arnold & Smith, PLLC today at (704) 370-2828 or find additional resources here.
About the Author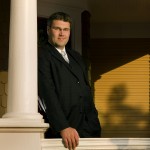 Matthew Arnold is a Managing Member of Arnold & Smith, PLLC, where he focuses on the areas of family law, divorce, child custody, child support, alimony and equitable distribution.
Mr. Arnold was raised in Charlotte, where he graduated from Providence Senior High School. He attended Belmont Abbey College, where he graduated cum laude, before attending law school at the University of North Carolina at Chapel Hill on a full academic scholarship.
A certified Family-Law Specialist, Mr. Arnold is admitted to practice in all state and administrative courts in North Carolina, before the United States District Court for the Western District of North Carolina, and before the Fourth Circuit Court of Appeals in Richmond, Virginia.
In his free time, Mr. Arnold enjoys golfing and spending time with his wife and three children.
Source:
http://www.ncleg.net/gascripts/statutes/statutelookup.pl?statute=50b
http://www.ncga.state.nc.us/enactedlegislation/statutes/html/bysection/chapter_1a/gs_1a-1,_rule_65.html
http://civil.sog.unc.edu/new-lifetime-civil-no-contact-order/
http://family-law.lawyers.com/divorce/what-can-a-injunction-from-a-divorce-judge-do.html
Image Credit:
http://www.freeimages.com/photo/broken-heart-1166622
See Our Related Video from our YouTube channel:
https://www.youtube.com/user/ArnoldSmithPLLC?feature=watch
See Our Related Blog Posts: