Board Certified Family Law Specialist Matt Arnold answers the question: "How can an attorney help me with my Divorce or Separation in North Carolina?"
Divorce has always been a difficult process. People have always been angry, hurt, scared, and sad. These emotions can lead otherwise good people to act out in strange and sometimes alarming ways. Though this has always been true, technology is changing divorce, offering new and more invasive ways for disgruntled spouses to act out. Family law experts encounter examples of electronic surveillance more and more often and many see no end in sight.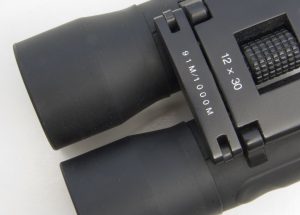 As sophisticated technology becomes ever cheaper and the world becomes more connected, those interested in spying on a spouse have never had an easier time of it. Digital surveillance used to require special tools and expensive gadgets. Now it can be done on the cheap with limited effort. Ordering GPS trackers off Amazon or downloading keystroke logger software off the internet, all with the simple touch of a button. This new world can be scary for those on the receiving end of the electronic stalking and also raises new legal questions that the court system must begin to grapple with.
NPR recently explored the issue of digital stalking during divorce and revealed the case of a woman who was separated from her husband, but had a nagging feeling that something was not right. Her husband always seemed to know where she was and who she had been with. He knew whenever she left town, he knew when she returned. She tried driving using evasive maneuvers to avoid being followed and it never seemed to work. Her husband also seemed to know who she was texting and what she had said, something she could not understand.
Eventually she took her car to a mechanic and discovered a GPS tracker by the front driver's side tire. She went to an Apple store and, after trying to uncover the existence of spyware, simply gave up and bought a new phone. These steps helped and seemed to cut her husband out of her life, but the woman was shocked at what happened next.
After taking the incriminating evidence to the police, nothing happened. As many other victims of digital spying during divorce have discovered, there is often a lack of interest on the part of law enforcement authorities to intervene. In some cases, this is simply a lack of concern, not wanting to involve themselves in a domestic dispute. In other cases, their hands are tied. In this case, the woman's car was co-owned by her husband, meaning he broke no law by installing the GPS tracker. As for the spyware, the cost of getting the phone analyzed by a specialist was thousands of dollars, far cheaper to buy a new phone, which eliminated any evidence of tampering. In both cases, there was nothing for the police to do.
Experts say digital stalking has increased dramatically in recent years thanks to the advent of smartphones. These tools can be turned into trackers with alarming ease and make it easy for controlling spouses to continue exerting influence even after the couple have physically separated. Spouses that fear such stalking might occur need to be vigilant and remain on guard for signs of surveillance. The legal system also needs to take action and adapt to modern times. Stalking can happen in a number of different ways and laws should be changed to reflect this new reality.
If you find yourself facing a complicated family law matter, then you need the help of experienced family-law attorneys in Charlotte, North Carolina who can help guide you through the often confusing process of divorce. Please contact Arnold & Smith, PLLC today at (704) 370-2828 or find additional resources here.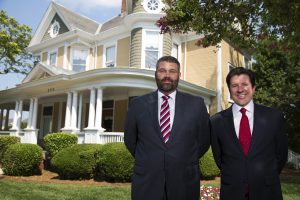 The family law practice group at Arnold & Smith, PLLC includes two Board-Certified Family Law specialists and several attorneys with many years of family law experience that are committed to providing a powerful voice to individuals facing the often-tumultuous issues in this area of law. The range of issues our family law clients may be facing include pre- and post-nuptial agreements; separation agreements; post-separation support; child support (both temporary and permanent); absolute divorce; divorce from bed and board; military divorce; equitable distribution of assets; child custody (both temporary and permanent); retirement benefits and divorce; alimony and spousal support; adoption; and emancipation. Because this area of the law is usually emotionally charged and complicated, the family law attorneys at Arnold & Smith, PLLC act with the utmost dedication to ensure that each client understands his or her options, and then act to achieve the best result possible for that client's particular situation.
Source:
https://www.npr.org/sections/alltechconsidered/2018/01/04/554564010/i-know-where-you-ve-been-digital-spying-and-divorce-in-the-smartphone-age
Image Credit:
https://www.freeimages.com/photo/binoculars-1422437
See Our Related Video from our YouTube channel:
https://www.youtube.com/user/ArnoldSmithPLLC?feature=watch
See Our Related Blog Posts: