Board Certified Family Law Specialist Matt Arnold answers the question: "What are my custody rights if the other parent moves?"
We have discussed it several times before, pets are one of the most important parts of a divorce to be ignored from a legal perspective. Other key aspects of a split, including money, property and, obviously, children are all addressed by various laws and must be signed off on by a judge. Animals, on the other hand, are at best treated like any other item of personal property or, at worst, utterly ignored. Given the importance many people place on their pets, experts have said for years this is an area of the law that is ripe for change.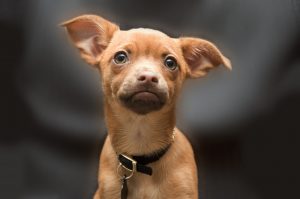 Last year, legislators in Alaska made the decision to treat animals as separate from other items of personal property. They realized that failing to distinguish a beloved pet from a piece of furniture made little emotional sense, even if the decision had legal support. Now another state has followed along, a sign of what may be to come.
The most recent state to embrace the idea that pets must be recognized as an important component of a divorce is Illinois. As of January 1, 2018, judges in divorce cases will be able to consider what happens to pets in a way that is different from other items of personal property. The law works to treat pets more like children, saying that judges can take into account the well-being of the animal when deciding which party should receive the animal. That means that, like children, the best interest of the pet is supposed to be considered before deciding to whom ownership will be awarded.
The law also allows judges to award sole or joint ownership of the pet, another big step in acknowledging the unique position of pets. That means in certain cases a judge may decide that it is best to divide ownership between the parties. Provided such a division is in the best interest of the animal, the judge may then have to issue a visitation schedule, something both parties would be legally required to abide by.
There are several exceptions that should be understood. First, the law does not apply to service animals. Service animals are seen as the clear property of the individual who requires their assistance and would not be subject to a best interest analysis. The same is true for any animal that was acquired prior to marriage. These animals would be deemed the sole property of the person who initially purchased the pet. The law applies only to those animals that were purchased or adopted during the course of the couple's marriage.
Though the law only applies to divorce cases in Illinois, many believe that other states may be considering similar legal changes. Pets have always occupied an unusual legal space. They are not humans and are not afforded protections granted to humans. Though they are technically property, they are not treated like all other pieces of property. A person could drag his or her couch into the yard and set it on fire and face no legal repercussions. The same is thankfully not true of pets, which are protected from animal cruelty. Given the legal limbo pets have occupied for some time, it is not surprising that states are only now beginning to grapple with how to handle them in the context of a divorce. While lawmakers and judges try to get their hands around the issue, expect lots of movement in this area of family law for years to come.
If you find yourself facing a complicated family law matter, then you need the help of experienced family-law attorneys in Charlotte, North Carolina who can help guide you through the often confusing process of divorce. Please contact Arnold & Smith, PLLC today at (704) 370-2828 or find additional resources here.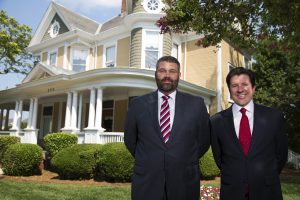 The family law practice group at Arnold & Smith, PLLC includes two Board-Certified Family Law specialists and several attorneys with many years of family law experience that are committed to providing a powerful voice to individuals facing the often-tumultuous issues in this area of law. The range of issues our family law clients may be facing include pre- and post-nuptial agreements; separation agreements; post-separation support; child support (both temporary and permanent); absolute divorce; divorce from bed and board; military divorce; equitable distribution of assets; child custody (both temporary and permanent); retirement benefits and divorce; alimony and spousal support; adoption; and emancipation. Because this area of the law is usually emotionally charged and complicated, the family law attorneys at Arnold & Smith, PLLC act with the utmost dedication to ensure that each client understands his or her options, and then act to achieve the best result possible for that client's particular situation.
Source:
http://www.chicagotribune.com/news/local/breaking/ct-met-pet-custody-law-20171218-story.html
Image Credit:
https://www.freeimages.com/photo/puppy-1-1519401
See Our Related Video from our YouTube channel:
https://www.youtube.com/user/ArnoldSmithPLLC?feature=watch
See Our Related Blog Posts: