Board Certified Family Law Specialist Matt Arnold answers the question: "Do I need an attorney to get a Divorce in North Carolina?"
For spouses in North Carolina considering getting a divorce, the process can seem rather daunting. Between work, taking care of the kids, and other social and professional responsibilities, working to develop an understanding of the divorce laws in their state can inadvertently fall ever lower on their to-do list. For this reason, many spouses choose to work with an experienced divorce attorney in their area.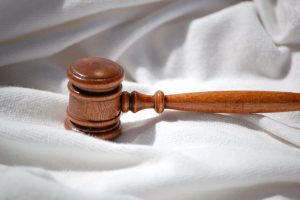 North Carolina law has outlined the requirements and procedural safeguards involved in getting a divorce in the state. While consulting with your divorce attorney is almost always the recommended course of action, there are certainly some general points of which all North Carolina residents should be aware.
Start With a Complaint
The complaint in a divorce case declares the facts of your particular case. Additionally, any requests for property division or spousal/child support must be included in the complaint, along with any necessary supporting information. Because there is no standard complaint form in North Carolina, spouses should work closely with their divorce attorney to draft this document.
Create a Summons
A summons in a divorce case is the official court document that informs the other spouse that a divorce case has been initiated. It informs the other spouse of their rights, as well as any time limits on actions the other spouse wishes to take.
After a complaint and summons has been created, the spouse who has initiated the divorce case must ensure these documents are served to the other spouse. Serving these documents typically entails paying a fee to have the sheriff personally serve the other spouse with these documents.  Alternatively, you can submit them via mail, however if you choose this method then you must provide some form of proof that the other spouse received the forms.
File Additional General Forms
There are a few general forms that must be included in your divorce case. For example, a Domestic Civil Action Cover Sheet is used by the courts at the administrative level to easily reference the important information about your case.
In addition, you must provide an affidavit informing the court whether or not your spouse is in the military. This is a requirement under the Servicemembers Civil Relief Act (SCRA). Finally, you must pay the standard court filing fee; if you are unable to afford this fee, you can apply to file as an indigent by completing one additional form.
Why a Professional Matters
Getting an experienced divorce attorney to provide insight and guidance on your case should be an obvious decision by this point. After all, the general procedure for filing for divorce does not take into account your unique situation, and your possible need for alimony and/or child support.  In North Carolina, the courts can be unforgiving in situations where your information and documents are not properly in order.
For years, the attorneys at Arnold & Smith, PLLC have been helping residents around Charlotte and North Carolina to understand the laws surrounding the divorce process. Contact Arnold & Smith, PLLC today for counsel targeted to your unique situation. Get a phone, video or in-person consultation by calling at (704) 370-2828 to speak with our detail-oriented and well-versed lawyers with offices in Charlotte, Lake Norman, and Monroe, please contact Arnold & Smith, PLLC today or find additional resources here.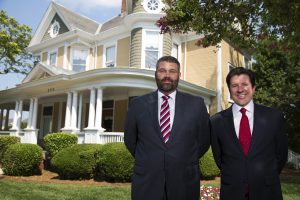 The family law practice group at Arnold & Smith, PLLC includes two Board-Certified Family Law specialists and one Child Welfare Law specialist, as well as several attorneys with many years of family law experience that are committed to providing a powerful voice to individuals facing the often-tumultuous issues in this area of law. The range of issues our family law clients may be facing include pre- and post-nuptial agreements; separation agreements; post-separation support; child support (both temporary and permanent); absolute divorce; divorce from bed and board; military divorce; equitable distribution of assets; child custody (both temporary and permanent); retirement benefits and divorce; alimony and spousal support; adoption; and emancipation. Because this area of the law is usually emotionally charged and complicated, the family law attorneys at Arnold & Smith, PLLC act with the utmost dedication to ensure that each client understands his or her options, and then act to achieve the best result possible for that client's particular situation.
Source:
https://www.nccourts.gov/help-topics/divorce/separation-and-divorce#divorce-7477
https://www.justice.gov/servicemembers/servicemembers-civil-relief-act-scra
Image Credit:
https://www.freeimages.com/photo/hammer-to-fall-1223606
See Our Related Video from our YouTube channel:
https://www.youtube.com/user/ArnoldSmithPLLC?feature=watch
See Our Related Blog Posts: