Board Certified Family Law Specialist Matt Arnold answers the question: "What children's expenses are not covered by child support?"
For countless Americans throughout the United States, getting married and having a child are some of the most important milestones in their lives. While some marriages are built to last, others ultimately end in divorce. No matter the reasons leading to a couple's decision to separate, one salient fact remains: When children are involved, the divorce case becomes much more complex.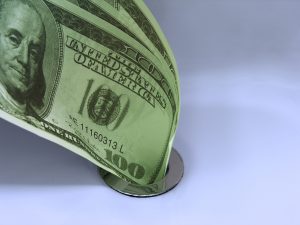 On a national level, the National Center for Health Statistics reports that there are 2.7 divorces per 1,000 individuals in the United States in 2019. In North Carolina specifically, the divorce rate was higher than the national average at 3.1 divorces per 1,000 inhabitants in 2019.
While the data does not include statistics on the number of children involved in these divorces, it is reasonable for one to assume that many of these cases also include claims for child support.
When children are involved in a divorce, regular communication with an experienced divorce attorney is always the preferred first step. However, there are certain aspects of North Carolina's divorce laws that all residents should know. The following are some divorce laws as they relate to child support cases.
The Importance of Income
According to North Carolina law, the amount of child support is determined based mainly on a few key factors, some of which include — the number of children involved, both parents' incomes, and the nature of the custody agreement. When parents report income for child support purposes, the courts will look at their gross income, which includes salary, wages, and any job bonuses and commissions. It will also include among other things any payments received from pension plans or severance packages.
Parents may not realize that their capital and investments count as well in the eyes of a divorce court. These can include capital gains, annuities, or incomes from a trust, just to name a few examples. Alimony from previous marriages and any gifts or prizes count, as well.
Considering Custody
The second major factor divorce courts may look at is the custody arrangement of the divorce.  Parenting time can be shared in a variety of ways in a divorce, but ultimately North Carolina law is concerned with whether parents have one of these three types of custody:
Sole custody, where the child lives with only one parent for at least 243 nights in a calendar year.
Shared or joint custody, where the child lives with each parent at least 123 nights in a calendar year.
Split custody, where siblings are split between parents. For example, the mother would have custody of the older brother, while the father maintains custody of the younger sister.
When to Contact a Professional
When it comes to divorce and child support cases in North Carolina, knowing how to present your case to a court and provide the necessary documentation needed for things such as gross annual income and custody agreements may be beyond the scope of everyday residents. That is why many spouses choose to work with an experienced divorce attorney.
For years, the attorneys at Arnold & Smith, PLLC have been working to help parents in Charlotte and throughout North Carolina navigate the tricky waters of divorce and child support laws. Get a phone, video or in-person consultation by calling at (704) 370-2828 to speak with our detail-oriented and well-versed lawyers with offices in Charlotte, Lake Norman, and Monroe, please contact Arnold & Smith, PLLC today or find additional resources here.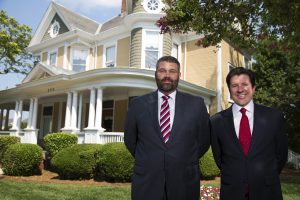 The family law practice group at Arnold & Smith, PLLC includes two Board-Certified Family Law specialists and one Child Welfare Law specialist, as well as several attorneys with many years of family law experience that are committed to providing a powerful voice to individuals facing the often-tumultuous issues in this area of law. The range of issues our family law clients may be facing include pre- and post-nuptial agreements; separation agreements; post-separation support; child support (both temporary and permanent); absolute divorce; divorce from bed and board; military divorce; equitable distribution of assets; child custody (both temporary and permanent); retirement benefits and divorce; alimony and spousal support; adoption; and emancipation. Because this area of the law is usually emotionally charged and complicated, the family law attorneys at Arnold & Smith, PLLC act with the utmost dedication to ensure that each client understands his or her options, and then act to achieve the best result possible for that client's particular situation.
Source:
https://www.cdc.gov/nchs/fastats/marriage-divorce.htm
https://www.statista.com/statistics/207217/divorce-rate-in-north-carolina/#:~:text=North%20Carolina%20%2D%20divorce%20rate%201990%2D2019&text=In%202019%2C%20there%20were%203.1,5.1%20divorces%20per%20thousand%20inhabitants.
https://www.ncleg.net/enactedlegislation/statutes/html/bysection/chapter_50/gs_50-13.4.html
Image Credit:
https://www.freeimages.com/photo/money-down-the-drain-1537821
See Our Related Video from our YouTube channel:
https://www.youtube.com/user/ArnoldSmithPLLC?feature=watch
See Our Related Blog Posts: