Board Certified Family Law Specialist Matt Arnold answers the question: "How will the judge divide our property?"
In North Carolina, residents take pride in their work. The money they earn in exchange for their time and skill allows them to build capital and make purchases and investments that can greatly enhance their quality of life, as well as that of their families. When couples decide to marry, joining finances allows them to build wealth on a greater scale. However, when these couples elect to file for divorce, questions about this wealth are certain to arise.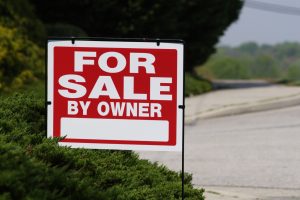 The law in North Carolina has outlined a system of property distribution that the courts use in divorce cases. While your divorce attorney has been well versed in these laws, chances are the average North Carolina resident is not. Therefore, this article aims to provide general information that divorcing spouses in North Carolina should know about property distribution in their state.
Understanding Equitable Distribution
In divorce cases, North Carolina law uses a system of property division known as equitable distribution. Under this system of laws, the courts will attempt to divide marital property equally. While the courts start by presuming a 50/50 split of property is equitable, there are many factors that can cause the courts to modify their overall distribution ratios.
For example, if one spouse makes significantly more money than the other, the pending divorce is likely to have a greater effect on the overall quality of life of the lower-earning spouse. This can lead the courts to adjust distribution totals. In addition, the overall nature of assets and debts of one or both spouses can impact what the divorce court views as equitable.
Types of Marital Property
In a North Carolina divorce case, property falls into two main categories. According to the law, "marital property" is that which is eligible for distribution in a divorce, while "separate property" is property that remains out of the conversation. Examples of separate property typically may include any assets and debts that belonged to each spouse before marriage. That being said, if an asset acquired before marriage has significantly increased in value during the course of the marriage, it may be considered marital property.
The definition of marital property is more straightforward and includes any property acquired by a spouse after the marriage date. However, divorce attorneys will usually point out that exceptions such as gifts or inheritances can sometimes be excluded from being considered marital property.
North Carolina residents may be unaware that a third type of property exists, as well — divisible property. This type of property is anything acquired between the official date of separation and the finalization of the divorce. Depending on the conditions of the property and the arrangement, divisible property may or may not be eligible for distribution. As always, consultation with your divorce attorney will be your best bet here.
The Professional Benefit
As mentioned throughout this article, consultation with a trusted divorce attorney is always the preferred course of action for spouses in North Carolina. For years, the attorneys at Arnold & Smith, PLLC have been helping spouses in and around Charlotte get through the divorce process as smoothly as possible. Get a phone, video or in-person consultation by calling at (704) 370-2828 to speak with our detail-oriented and well-versed lawyers with offices in Charlotte, Lake Norman, and Monroe, please contact Arnold & Smith, PLLC today or find additional resources here.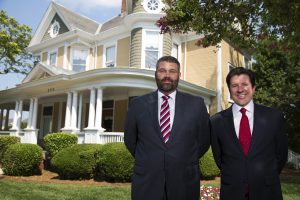 The family law practice group at Arnold & Smith, PLLC includes two Board-Certified Family Law specialists and one Child Welfare Law specialist, as well as several attorneys with many years of family law experience that are committed to providing a powerful voice to individuals facing the often-tumultuous issues in this area of law. The range of issues our family law clients may be facing include pre- and post-nuptial agreements; separation agreements; post-separation support; child support (both temporary and permanent); absolute divorce; divorce from bed and board; military divorce; equitable distribution of assets; child custody (both temporary and permanent); retirement benefits and divorce; alimony and spousal support; adoption; and emancipation. Because this area of the law is usually emotionally charged and complicated, the family law attorneys at Arnold & Smith, PLLC act with the utmost dedication to ensure that each client understands his or her options, and then act to achieve the best result possible for that client's particular situation.
Source:
https://www.nccourts.gov/help-topics/divorce/separation-and-divorce#equitable-distribution-7479
Image Credit:
https://www.freeimages.com/photo/for-sale-sign-1445308
See Our Related Video from our YouTube channel:
https://www.youtube.com/user/ArnoldSmithPLLC?feature=watch
See Our Related Blog Posts: