Board Certified Family Law Specialist Matt Arnold answers the question: " Is there some property that the judge cannot divide?"
Divorce is typically understood to be hard on both parties involved. If you add in a little bit of animosity between the spouses, or even a heated disagreement, things are likely to get much more difficult. Reaching an agreement is one of the most challenging aspects of the entire process, especially when it comes to child custody and the division of property.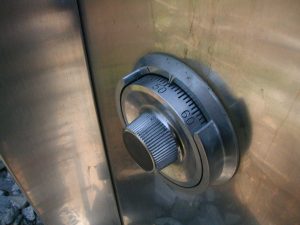 Unfortunately, the concealment of assets between spouses is not something that is particularly unusual during a divorce in North Carolina. Because of this, it is especially important that you stay vigilant regarding your ex-partner's financial activities.
How May Assets be Hidden?
During a divorce, some couples may not wish to share their common assets equally. In these cases, they may attempt to conceal some of these assets from a partner. A spouse can conceal their property in several ways. For instance, during the divorce process, they might transfer property to a third party. Their bank accounts might be depleted. Some may even make an income deflation.
It is also possible to end up in a situation in which one spouse spends a lot of money right before the divorce. In these cases, they will spend it on high-priced things that they plan to sell once the divorce is complete, in order to recoup the money.
It is important to be on the lookout for the following red flags:
Sudden changes in spending habits
The budget is now set by the former spouse
They make efforts to conceal data
They start giving expensive gifts to friends
All of these can point to attempts to conceal assets from their partner.
Consequences of Asset Hiding
When a spouse hides assets because they believe they are entitled to them and should not have to share them with their spouse, they may face monetary fines imposed by the court. Another thing a court may do to penalize a spouse for attempting to hide assets during a divorce is order any remaining assets be given over to the other spouse as retaliation for attempting to hide them.
They may also increase alimony or child support payments to compensate for the money the spouse sought to hide and not share. As a result, whether the spouse tries to hide or misrepresent assets during the divorce, the penalties might be far worse than the assets' value.
Recommendations to Avoid the Concealment of Assets
A divorce is definitely a difficult procedure in either scenario. It is advised that you be proactive and get more involved in your relationship's financial matters. You might not know where to begin, but there are a few essential things you should consider.
Spend time reviewing your situation with your family law counsel. Engage the assistance of an attorney who has knowledge in this sort of situation.
Do a comprehensive examination of the family's finances. Whatever evidence you can present to your lawyer will be extremely beneficial to the case's success.
Keep in constant contact with your lawyer. In fact, any questionable financial behavior on the side of the spouse should be reported.
During the divorce process, pay special attention to anything that has to do with money. This is because seeing any unexpected developments is crucial for an attorney.
Are You Going Through a Divorce?
It is always important to be attentive and mindful during divorce proceedings, as one partner may not hesitate to conceal assets from the other. If you are getting divorced, and you suspect that you are being deceived, do not hesitate to speak to us here at Arnold & Smith, PLLC. We can provide you with the necessary guidance from our team of family law attorneys to help ensure your assets remain yours. Get a phone, video or in-person consultation by calling at (704) 370-2828 to speak with our detail-oriented and well-versed lawyers with offices in Charlotte, Lake Norman, and Monroe, please contact Arnold & Smith, PLLC today or find additional resources here.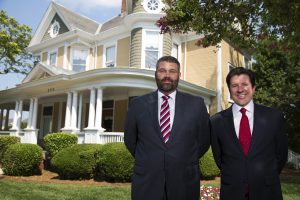 The family law practice group at Arnold & Smith, PLLC includes two Board-Certified Family Law specialists and one Child Welfare Law specialist, as well as several attorneys with many years of family law experience that are committed to providing a powerful voice to individuals facing the often-tumultuous issues in this area of law. The range of issues our family law clients may be facing include pre- and post-nuptial agreements; separation agreements; post-separation support; child support (both temporary and permanent); absolute divorce; divorce from bed and board; military divorce; equitable distribution of assets; child custody (both temporary and permanent); retirement benefits and divorce; alimony and spousal support; adoption; and emancipation. Because this area of the law is usually emotionally charged and complicated, the family law attorneys at Arnold & Smith, PLLC act with the utmost dedication to ensure that each client understands his or her options, and then act to achieve the best result possible for that client's particular situation.
Source:
https://www.nccourts.gov/help-topics/divorce/separation-and-divorce
https://www.investopedia.com/terms/a/admitted-assets.asp
Image Credit:
https://www.freeimages.com/photo/safe-and-secure-1457723
See Our Related Video from our YouTube channel:
https://www.youtube.com/user/ArnoldSmithPLLC?feature=watch
See Our Related Blog Posts: