Board Certified Family Law Specialist Matt Arnold answers the question: "How will the judge divide our property?"
In North Carolina, equitable distribution generally involves three main steps. The court conducts the three-step process when spouses file for divorce and cannot reach consensus on property division through negotiations.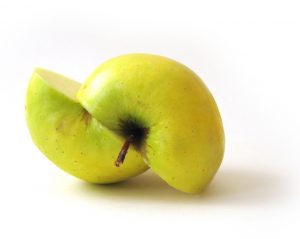 Regardless of whether your property was inherited or was acquired in the course of your marriage, you may have to defend your property rights. If your divorce involves significant assets or you cannot divide property on your own, it is advised to speak with a skilled family law attorney to help you with the equitable distribution process.
How North Carolina's Equitable Distribution Works
As mentioned earlier, the equitable distribution process involves three main steps:
Identification;
Appraisal; and
Distribution.
The court typically conducts the equitable distribution process when there is no prenuptial agreement between the divorcing spouses.
1. Identification
First of all, the court will have to identify which property is marital and which is separate. Any property owned before the marriage is considered separate. Also, inherited property and gifts are classified as separate in North Carolina.
Any property and assets that are acquired in the course of the marriage are considered marital property. Also, any separate property that was sold or otherwise used to purchase property during the marriage will be classified as marital property. Any property acquired during the marriage and owned on the date of separation will be subject to equitable distribution.
As mentioned above, inheritance and gifts are considered separate property when they were received by only one spouse from third parties, including family members and relatives. However, any gifts made from one spouse to another in the course of their marriage are considered marital property and will be split during the equitable distribution process.
2. Appraisal
The second step is determining the value of the marital property that will be divided between the divorcing spouses. Typically, an appraisal requires the help of a property distribution attorney as well as experts who are qualified to appraise assets and property.
It is critical to evaluate your property correctly in order to ensure that the equitable distribution process is fair. Here at Arnold & Smith, PLLC, our experienced lawyers can provide you with credible and correct appraisals and protect your property rights during your divorce.
3. Distribution
Finally, your marital property will be distributed between you and your spouse after the appraisal step. Contrary to popular belief, equitable does not mean equal. Thus, do not expect your marital property to be divided 50/50 between the spouses.
When North Carolina courts decide that splitting property equally would not be equitable, they have the distraction to divide marital assets in a manner they see fit. Typically, courts consider a plethora of factors when dividing marital property equitably. In North Carolina, you cannot appeal a court decision regarding distribution unless you can prove that the court abused its discretion.
Our skilled equitable distribution attorneys in North Carolina will help you understand how the division process works and help you appraise your property to ensure that you obtain a fair share of your marital assets. Get a phone or video consultation by calling at (704) 370-2828 to speak with our detail-oriented and well-versed lawyers with offices in Charlotte, Lake Norman, and Monroe, please contact Arnold & Smith, PLLC today or find additional resources here.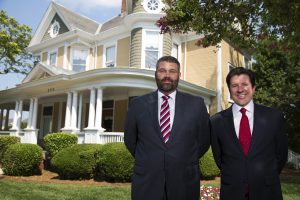 The family law practice group at Arnold & Smith, PLLC includes two Board-Certified Family Law specialists and one Child Welfare Law specialist, as well as several attorneys with many years of family law experience that are committed to providing a powerful voice to individuals facing the often-tumultuous issues in this area of law. The range of issues our family law clients may be facing include pre- and post-nuptial agreements; separation agreements; post-separation support; child support (both temporary and permanent); absolute divorce; divorce from bed and board; military divorce; equitable distribution of assets; child custody (both temporary and permanent); retirement benefits and divorce; alimony and spousal support; adoption; and emancipation. Because this area of the law is usually emotionally charged and complicated, the family law attorneys at Arnold & Smith, PLLC act with the utmost dedication to ensure that each client understands his or her options, and then act to achieve the best result possible for that client's particular situation.
Source:
Image Credit:
https://www.freeimages.com/photo/divided-apple-1171062
See Our Related Video from our YouTube channel:
https://www.youtube.com/user/ArnoldSmithPLLC?feature=watch
See Our Related Blog Posts: