Board Certified Family Law Specialist Matt Arnold answers the question: "Does adultery affect my divorce case?"
Have you ever wondered why married couples are getting divorced in Charlotte, North Carolina? A new survey has revealed the "real reasons" why people in Charlotte file for divorce.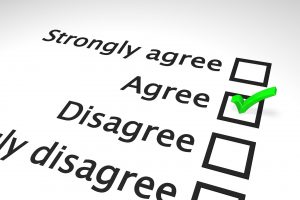 In 2018, there were nearly 3,900 divorces in Mecklenburg County, an increase of nearly 17% compared to 2017. In North Carolina, spouses must be separated for a year in order to get a divorce. North Carolina is among a handful of states that have a mandatory waiting period for divorces.
A recent survey conducted by Agenda revealed the most common reasons why people in Charlotte are getting divorced. The company sent out a survey to its newsletter subscribers and asked, "Why did you get divorced?" More than 300 people provided the real reasons they got divorced, and the most common of them were:
A spouse was caught cheating
Spouses married too young
One spouse became a victim of emotional abuse
Spouses were simply incompatible
One spouse had a problem with substance abuse
Spouses decided that they were better off as friends
North Carolina is a No-Fault Divorce State
While adultery may impact several aspects of your divorce case, many North Carolinians do not know that they can sue their spouse's lover for destroying their marriage under the "alienation of affections" statute.
North Carolina is a no-fault divorce state, which means a married couple can seek a divorce without having to explain what went wrong in their marriage and who was responsible for its downfall.
However, North Carolina's family law requires two spouses to meet two requirements in order to file for divorce:
The spouses lived separately and apart for a full year (12 consecutive months); and
At least one spouse has been a resident of North Carolina for at least six months prior to filing for divorce.
Divorce From Bed and Board in North Carolina
Unlike in most other states, married individuals in North Carolina can obtain a court-ordered separation through a "divorce from bed and board." The main difference between absolute divorce and a divorce from bed and board is that the latter is a fault-based legal action.
While seeking a divorce from bed and board does not terminate your marriage, it is necessary when one party fails or refuses to enter a separation agreement. In North Carolina, you can request a divorce from bed and board if you are able to demonstrate evidence of any of the following:
Adultery
Abandonment of the family
Malicious turning out-of-doors
Problems with substance abuse or addiction, which made the spouse's condition intolerable or your life burdensome
Cruel or violent treatment that put your life at risk
Indignities that made your spouse's conditions intolerable or your life burdensome
While North Carolina is a no-fault divorce state, your spouse's fault may still be considered when determining alimony. Also, fault may affect other aspects of your divorce, which is why it is advised to consult with a knowledgeable divorce attorney in Charlotte, North Carolina. Get a phone or video consultation by calling at (704) 370-2828 to speak with our detail-oriented and well-versed lawyers with offices in Charlotte, Lake Norman, and Monroe, please contact Arnold & Smith, PLLC today or find additional resources here.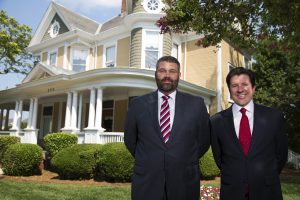 The family law practice group at Arnold & Smith, PLLC includes two Board-Certified Family Law specialists and one Child Welfare Law specialist, as well as several attorneys with many years of family law experience that are committed to providing a powerful voice to individuals facing the often-tumultuous issues in this area of law. The range of issues our family law clients may be facing include pre- and post-nuptial agreements; separation agreements; post-separation support; child support (both temporary and permanent); absolute divorce; divorce from bed and board; military divorce; equitable distribution of assets; child custody (both temporary and permanent); retirement benefits and divorce; alimony and spousal support; adoption; and emancipation. Because this area of the law is usually emotionally charged and complicated, the family law attorneys at Arnold & Smith, PLLC act with the utmost dedication to ensure that each client understands his or her options, and then act to achieve the best result possible for that client's particular situation.
Source:
https://www.charlotteagenda.com/198388/reasons-why-married-couples-get-divorced-in-charlotte-nc/
Image Credit:
https://www.freeimages.com/photo/agreement-survey-scale-2-1236583
See Our Related Video from our YouTube channel:
https://www.youtube.com/user/ArnoldSmithPLLC?feature=watch
See Our Related Blog Posts: