Board Certified Family Law Specialist Matt Arnold answers the question: " Is there some property that the judge cannot divide?"
Filing for divorce is not the only tough decision a spouse has to make when a marriage hits rock bottom. Looking for a new home during the divorce process is also a difficult process. Deciding where to live during your divorce is not a decision to be made lightly. There are at least three things to consider when determining what your new living arrangements will be.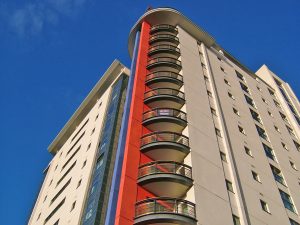 While many divorcees will want to stay in their marital home, doing so is not always possible, not to mention that fighting over who should remain in the family home can trigger a legal dispute between spouses.
Dividing the marital residence is usually at the core of property distribution during a divorce. In limited cases, divorcees choose to live under the same roof during the divorce proceedings, though this phenomenon is uncommon in North Carolina.
Most of the time, one spouse stays in the marital house while the other spouse moves out to live in a friend or family member's place or rent an apartment or house.
When Deciding Where to Live During Divorce, Consider Three Things
If you are the one moving out upon separation in North Carolina, we encourage you to consider the following three factors when deciding where to live during the divorce:
Time. Take your time and weigh all the pros and cons to find a good place to live during the divorce process. Deciding where to live should never be a hasty decision. Make sure that the new apartment or rental space meets your needs.
Affordability. The price of the new apartment, home, or rental space must not eat into your savings. Finding a new place to live during the divorce in North Carolina can be somewhat expensive, which can have a tremendous impact on your finances.
Location. Unless you want a fresh start, you should find a new place that is close enough to both your work and family. If you share children with your soon-to-be-ex-spouse, choose a location that is not far away from where the children live. The safety of the neighborhood and building also matters because where a parent lives may affect the child custody
You should never rush into the decision of where to live during the divorce. Your new apartment or house can have a substantial impact on not only your financial situation but also your mental and physical health. These are not the things you want to mess with during the divorce, which is arguably one of the most stressful experiences in an adult's life.
Should Your Post-Divorce Living Situation be Temporary or Long-Term?
Another factor to consider when choosing a place to live is whether it will be a temporary solution or a long-term arrangement. Some prefer to pick a place to live until they finalize the divorce, while others continue to live in their new home even after the divorce.
Whether your post-divorce living situation should be temporary or long-term depends on the circumstances. Regardless of what decision you make, your new place must meet your needs and the needs of your family and children.
If you need divorce representation in North Carolina, speak with our Charlotte divorce attorney at Arnold & Smith, PLLC. Call at (704) 370-2828 to discuss your circumstances. If you find yourself facing a complicated family law matter and need the help of experienced family-law attorneys, speak with our detail-oriented and well-versed lawyers in or around Charlotte, Lake Norman, or at our new office in Monroe, please contact Arnold & Smith, PLLC today at (704) 370-2828 or find additional resources here.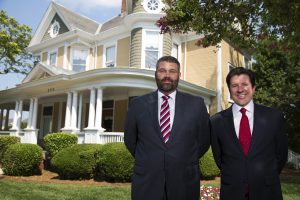 The family law practice group at Arnold & Smith, PLLC includes two Board-Certified Family Law specialists and one Child Welfare Law specialist, as well as several attorneys with many years of family law experience that are committed to providing a powerful voice to individuals facing the often-tumultuous issues in this area of law. The range of issues our family law clients may be facing include pre- and post-nuptial agreements; separation agreements; post-separation support; child support (both temporary and permanent); absolute divorce; divorce from bed and board; military divorce; equitable distribution of assets; child custody (both temporary and permanent); retirement benefits and divorce; alimony and spousal support; adoption; and emancipation. Because this area of the law is usually emotionally charged and complicated, the family law attorneys at Arnold & Smith, PLLC act with the utmost dedication to ensure that each client understands his or her options, and then act to achieve the best result possible for that client's particular situation.
Source:
Image Credit:
https://www.freeimages.com/photo/cardiff-flats-1232538
See Our Related Video from our YouTube channel:
https://www.youtube.com/user/ArnoldSmithPLLC?feature=watch
See Our Related Blog Posts: