Board Certified Family Law Specialist Matt Arnold answers the question: "What children's expenses are covered by child support?"
When a court orders a parent to make child support payments, that parent must follow the court order. The payor could face penalties, including fines and jail time, for failure or refusal to pay child support in North Carolina.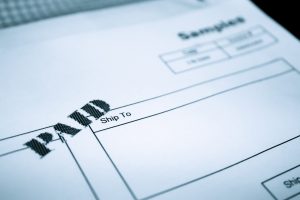 However, if your ex-spouse stops making child support payments, you need to know what to do to collect the unpaid child support you are owed.
Consult with a Charlotte child support attorney if the other parent of your child stopped paying child support. A knowledgeable attorney can help you enforce the order and hold the delinquent payor in contempt.
Steps to Take if the Other Parent is Not Paying Child Support
If you notice that the other parent is not paying child support, you should take the following steps to ensure that you get the payments you are owed.
Remind the Other Parent About Child Support
Just because your former spouse has not made a child support payment does not necessarily mean that they are refusing to pay. It may be possible that they simply forgot to pay.
For this reason, it is probably a good idea to reach out to the other parent to remind them about child support and find out why they missed the payment.
If the other parent forgot to make the payment, give him/her a reasonable amount of time to pay. However, if the payor refuses to pay or says they can no longer afford to pay, you may need to contact an attorney to discuss your options.
The other parent may be held in contempt of court for failing to pay child support.
Collect Proof of Non-Payment
It is not uncommon for co-parents to disagree about whether the payment was made or not. If the other parent missed a payment, you need to collect proof of the non-payment. You may need to request bank statements and other payment records.
Plan Your Budget
The other parent's non-payment of child support may negatively impact your financial situation if you and the child heavily rely on child support payments.
It is not known how many weeks or months your dispute might take or if you will ever get another child support payment. For this reason, you need to plan your budget and adjust your spending accordingly.
Contact an Attorney
If the payor missed a payment, you should reach out to an attorney as soon as possible to document proof of non-payment, help you enforce the child support order, and hold the payor in contempt.
Enforce the Child Support Order
If the other parent stopped paying child support, you might be able to file an enforcement action to enforce the court order. After reviewing your case, the court may order the following enforcement actions:
Wage garnishment
Placing a lien on the payor's property or business
Seizure of the payor's assets
There are other enforcement actions that may be more appropriate in your particular situation.
A knowledgeable lawyer will help you understand all of your options if the other parent stops paying child support in North Carolina. Schedule a consultation with our attorneys at Arnold & Smith, PLLC, to discuss your specific situation. Get a phone, video or in-person consultation by calling at (704) 370-2828 to speak with our detail-oriented and well-versed lawyers with offices in Charlotte, Lake Norman, and Monroe, please contact Arnold & Smith, PLLC today or find additional resources here.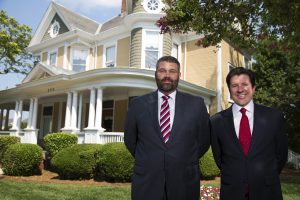 The family law practice group at Arnold & Smith, PLLC includes two Board-Certified Family Law specialists and one Child Welfare Law specialist, as well as several attorneys with many years of family law experience that are committed to providing a powerful voice to individuals facing the often-tumultuous issues in this area of law. The range of issues our family law clients may be facing include pre- and post-nuptial agreements; separation agreements; post-separation support; child support (both temporary and permanent); absolute divorce; divorce from bed and board; military divorce; equitable distribution of assets; child custody (both temporary and permanent); retirement benefits and divorce; alimony and spousal support; adoption; and emancipation. Because this area of the law is usually emotionally charged and complicated, the family law attorneys at Arnold & Smith, PLLC act with the utmost dedication to ensure that each client understands his or her options, and then act to achieve the best result possible for that client's particular situation.
Source:
https://www.arnoldsmithlaw.com/child-support.html
Image Credit:
https://www.freeimages.com/photo/paid-invoice-1413750
See Our Related Video from our YouTube channel:
https://www.youtube.com/user/ArnoldSmithPLLC?feature=watch
See Our Related Blog Posts: