Board Certified Family Law Specialist Matt Arnold answers the question: "What children's expenses are covered by child support?"
In life, there are times when we as adults need to figure out something new. For instance, spouses who decide to get a divorce may find themselves confused and lost as to how they actually go about the process. While there is no shortage of information available on the internet regarding divorce laws in North Carolina, with something this serious it is almost always better to consult with a local trusted divorce attorney.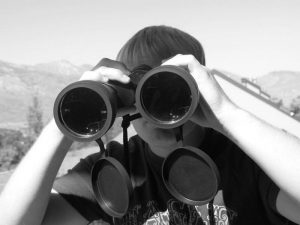 While the process of filing and completing a divorce in North Carolina is tricky enough, the situation becomes even more complex when children are involved. In many divorce cases, parents elect to file for child support when also filing for divorce, in order to ensure that the quality of life of these children is maintained to a reasonable extent.
Like many other states, North Carolina's Department of Health and Human Services maintains resources and information regarding divorce and child support requirements in the state. While consulting with an experienced divorce attorney about your unique case should always be at the top of your list, there are some questions that get asked so frequently that they can generally apply to most cases. Therefore, this article aims to present some frequently asked questions about child support in North Carolina.
How Do You Apply for Child Support in North Carolina?
North Carolina residents can apply for child support in one of two ways. They can either stop in to their local child support services office, or they can apply online. This link for the North Carolina Child Support Services page offers further information on both options.
No matter which application method you choose, a non-refundable fee of $25 will apply.  However, for certain low-income households, this fee can be reduced. Consultation with your divorce attorney or the local CSS office is advised.
How Long Does the Process Take?
For divorcing parents who need child support payments, time is of the essence. The length of time it takes to start receiving child support payments depends on a number of factors that are unique to each case. Some common factors impacting the length of processing time include:
Impediments in locating the noncustodial parent.
Difficulty establishing valid paternity, including multiple potential fathers.
The residence of the noncustodial parent; residence out of state or out of the country can delay processing times.
What if I Need Help Locating the Noncustodial Parent?
There are many unfortunate cases when the noncustodial parent (i.e. the parent who is responsible for making child support payments) cannot be located. In these cases, the North Carolina Child Support Services office offers help for custodial parents in locating the noncustodial parent. While the success of the attempts are mixed based on the complexity of the case, there are a variety of tactics the agency can employ to track down and enforce the noncustodial parent's legal obligation to pay child support.
Should I Hire a Divorce Attorney?
Hiring an experienced divorce attorney is essential to properly completing the divorce and child support process. In addition to their knowledge of the overall process, attorneys sometimes have additional resources that can be employed to locate noncustodial parents. For years, the attorneys at Arnold & Smith, PLLC have been working to help parents in and around Charlotte get through this process smoothly.
Contact Arnold & Smith, PLLC today for counsel targeted to your unique situation. Get a phone, video or in-person consultation by calling at (704) 370-2828 to speak with our detail-oriented and well-versed lawyers with offices in Charlotte, Lake Norman, and Monroe, please contact Arnold & Smith, PLLC today or find additional resources here.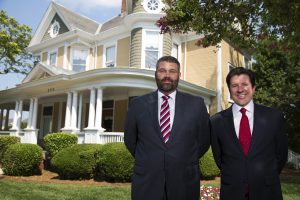 The family law practice group at Arnold & Smith, PLLC includes two Board-Certified Family Law specialists and one Child Welfare Law specialist, as well as several attorneys with many years of family law experience that are committed to providing a powerful voice to individuals facing the often-tumultuous issues in this area of law. The range of issues our family law clients may be facing include pre- and post-nuptial agreements; separation agreements; post-separation support; child support (both temporary and permanent); absolute divorce; divorce from bed and board; military divorce; equitable distribution of assets; child custody (both temporary and permanent); retirement benefits and divorce; alimony and spousal support; adoption; and emancipation. Because this area of the law is usually emotionally charged and complicated, the family law attorneys at Arnold & Smith, PLLC act with the utmost dedication to ensure that each client understands his or her options, and then act to achieve the best result possible for that client's particular situation.
Source:
https://ncchildsupport.com/ecoa/cseOfficeSearch/1.htm
Image Credit:
https://www.freeimages.com/photo/boy-looking-through-binoculars-1368989
See Our Related Video from our YouTube channel:
https://www.youtube.com/user/ArnoldSmithPLLC?feature=watch
See Our Related Blog Posts: