Board Certified Family Law Specialist Matt Arnold answers the question: "What are my custody rights if the other parent moves?"
As anyone who has ever been through a divorce with children knows, custody is almost always the thorniest issue to be resolved. Though it can be difficult to reach agreement with a spouse privately, it is often better to try this rather than hand your case over to a judge to decide. A recent custody decision out of Virginia illustrates this point well, with the judge handing down what many view as a bizarre order which says that the girl at the center of the custody dispute is prohibited from practicing or playing golf.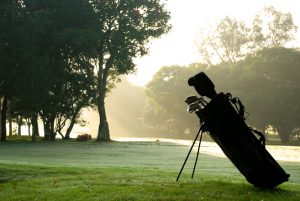 Backing up a little, the custody case involves a 10-year-old girl from Loudoun County, Virginia who many say is a golfing phenomenon. The girl won 11 of the last 12 golfing competitions she entered and was nationally ranked in the last few years. She also had a former professional LPGA coach who stated that the girl was already able to play on a college level and believed the child could be one of the greats, provided she continue putting in sufficient time practicing.
Despite the seemingly hopeful future as a professional golfer, the judge presiding over her custody case decide to put her blossoming golf career on hold, at least for a year. Judge Jeanette Irby released a ruling earlier this month as part of a seemingly never-ending custody dispute between the girls' parents. The two have been fighting over custody of the girl for seven years now, more than half of her life. As part of the ruling, Judge Irby included a curious clause which says that the child shall not be allowed to play competitive golf for one year. To avoid any possible confusion, the judge clarified what she meant by adding that the girl could not participate in any tournaments and could not take any golf lessons, except with her father. Even then, the girl and her father can play no more than one round of golf per week for up to five hours. That's it.
The father has been particularly incensed following the release of the custody order, saying he is shocked by the decision. For one thing, the father does not believe there is any justification for an order restricting the girl's ability to practice golf. For another, he feels the order jeopardizes the girl's future, by preventing her from practicing and improving her skills at a formative moment. By losing her edge now, she may fall behind her peers and effectively end a career before it even begins. Finally, the father believes the decision is an arbitrary one given that the girl participates in several different sports, yet only golf was singled out with a restriction.
The father has said he intends to fight the ruling and will ask for an appeal of the custody order. Legal experts say that it will easily take six months and may take longer, up to 10 or 12, to get a new custody hearing and have a new ruling handed down. In the meantime, the current restrictions will remain in place, meaning that the damage may well be done.
The case illustrates a point made by many which is that parents should try to settle custody disputes privately rather than force a judge to intervene. By working out issues like visitation or legal custody on your own, you avoid having a judge, who doesn't know you or your child, make important decisions that will intimately impact your family and your future. It's almost always better to compromise with your former spouse than have a judge decide things like where your child will attend school or church or when (or if) they can play certain sports.
If you find yourself facing a complicated family law matter, then you need the help of experienced family-law attorneys in Charlotte, North Carolina who can help guide you through the often confusing process of divorce. Please contact Arnold & Smith, PLLC today at (704) 370-2828 or find additional resources here.
About the Author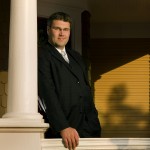 Matthew Arnold is a Managing Member of Arnold & Smith, PLLC, where he focuses on the areas of family law, divorce, child custody, child support, alimony and equitable distribution.
Mr. Arnold was raised in Charlotte, where he graduated from Providence Senior High School. He attended Belmont Abbey College, where he graduated cum laude, before attending law school at the University of North Carolina at Chapel Hill on a full academic scholarship.
A certified Family-Law Specialist, Mr. Arnold is admitted to practice in all state and administrative courts in North Carolina, before the United States District Court for the Western District of North Carolina, and before the Fourth Circuit Court of Appeals in Richmond, Virginia.
In his free time, Mr. Arnold enjoys golfing and spending time with his wife and three children.
Source:
http://www.palmbeachpost.com/news/news/ruling-custody-battle-bans-10-year-old-girl-playin/nrq8g/
Image Credit:
http://www.freeimages.com/photo/golf-bag-1361146
See Our Related Video from our YouTube channel:
https://www.youtube.com/user/ArnoldSmithPLLC?feature=watch
See Our Related Blog Posts: