Board Certified Family Law Specialist Matt Arnold answers the question: "Can I sue someone for breaking up my marriage?"
Many people have heard about common-law marriage, believing incorrectly that if you only live with a person for a certain number of years you can become legally married despite never going through the formal steps. While common-law marriage does exist, it does only under very limited circumstances and only in a small number of states. In fact, these days a variety of legal hurdles have been constructed to ensure that it is very rare for a court to acknowledge the validity of a common-law marriage.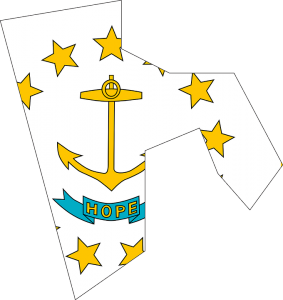 One recent exception to this general rule occurred in Rhode Island, where a judge decided that a couple who had been together for 23 years was in fact legally married, despite never going through the proper formalities. In this case, the judge decided that the common-law marriage meant the wife was entitled to half the marital assets, including half of her husband's retirement funds and half of the proceeds from the sale of the marital home.
The case dates back to 1990, when Angela Luis and Kevin Gaugler moved in with one another. Gaugler bought Luis an engagement ring and they talked about planning a wedding. They lived together in a house that was in Gaugler's name alone, but shared expenses. They also wore wedding rings and held themselves out as man and wife, to family, friends and employers. Gaugler listed Luis as his sole beneficiary in his will and named her as his wife on his health insurance plan documents.
Though the two functioned as a couple in many ways, there were some ways that they did not. The two never filed taxes jointly and never had a joint bank account. Gaugler argued that while he may have worn a ring on his ring finger, he claimed he only did so because he liked the way it looked, not because it was a signifier of their relationship. Gaugler also argued the two were not involved in a monogamous relationship and instead functioned as roommates more than husband and wife.
The relationship unraveled back in 2013 when Luis found out that Gaugler had been kissing a bartender. The two broke up and Luis filed for divorce. Gaugler responded by arguing that there was no divorce to grant, because the two had never been legally married. A judge was assigned to hear the case and recently issued a 100-page ruling ultimately deciding that, in this case, a common-law marriage existed.
Though most states refuse to recognize the validity of a common-law marriage, Rhode Island is among a small number that say it is up to the courts to decide if a marriage exists. According to the judge in this case, for common-law marriage to be found, a couple must have the ability to marry, must have a mutual serious intent to marry and must present themselves as married to their community. In this case, each of these factors was deemed to exist. The judge deemed the couple married and, at the same time, divorced.
If you find yourself facing a complicated family law matter, then you need the help of experienced family-law attorneys in Charlotte, North Carolina who can help guide you through the often confusing process of divorce. Please contact Arnold & Smith, PLLC today at (704) 370-2828 or find additional resources here.
About the Author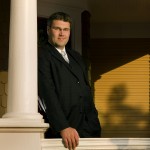 Matthew Arnold is a Managing Member of Arnold & Smith, PLLC, where he focuses on the areas of family law, divorce, child custody, child support, alimony and equitable distribution.
Mr. Arnold was raised in Charlotte, where he graduated from Providence Senior High School. He attended Belmont Abbey College, where he graduated cum laude, before attending law school at the University of North Carolina at Chapel Hill on a full academic scholarship.
A certified Family-Law Specialist, Mr. Arnold is admitted to practice in all state and administrative courts in North Carolina, before the United States District Court for the Western District of North Carolina, and before the Fourth Circuit Court of Appeals in Richmond, Virginia.
In his free time, Mr. Arnold enjoys golfing and spending time with his wife and three children.
Source:
http://www.providencejournal.com/news/20160624/common-law-marriage-in-ri-she-said-yes-he-said-no-judge-decided
Image Credit:
https://pixabay.com/en/rhode-island-state-usa-flag-map-890633/
See Our Related Video from our YouTube channel:
https://www.youtube.com/user/ArnoldSmithPLLC?feature=watch
See Our Related Blog Posts: