Board Certified Family Law Specialist Matt Arnold answers the question: "What is an Absolute Divorce?"
For those only passingly familiar with the judicial system, it can be confusing to understand the process of a family law case. You may have heard that everyone has a right to a trial by jury, which would seem to indicate that the same is true when it comes to a divorce. Unfortunately (or fortunately, depending on your perspective), this doesn't always apply across the board. To learn more about when and where juries can be used in a family law context, keep reading.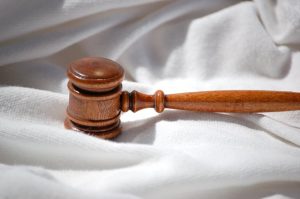 Where are juries used?
Let's start by saying that using juries in a divorce case is exceptionally rare. In fact, only two states in the country, Georgia and Texas, allow juries to resolve key aspects of a divorce case. In Georgia, juries can be used to resolve mainly financial issues. Specifically, juries are allowed to decide things like alimony amounts, child support, distribution of assets and division of debts. Custody and visitation can only be decided by a judge. In Texas, the exact opposite is true. Texas juries can decide issues involving custody and paternity, but cannot decide financial matters. In Texas, juries can also be used to decide cases where one parent seeks to terminate the rights of the other.
What about in North Carolina?
In North Carolina, the use of juries in a family law case is extremely limited. Juries cannot be used to deal with issues like child custody, visitation or child support. They can't be asked to weigh in on equitable division or property allocation. Instead, North Carolina law is very narrow on the subject and only allows jury trials on issues of marital misconduct for the determination of alimony. That said, the jury is not allowed to determine the amount or length of time alimony will be awarded, only to decide whether there was fault as defined under the state's alimony law.
What are the costs?
Why don't we rely on juries more in family law cases? After all, if they work in the criminal and civil context, why not for divorces? One reason is cost, jury trials can be quite expensive. Jurors must be paid for their time and lawyers must spend more time (and thus money) preparing for jury trials. Jury trials are also slow. They typically take several days longer than trials before a judge given the amount of explanation that is required to bring people up to speed on the ins and outs of the legal system. Finally, judges are seen as more impartial than jurors and less likely to be swayed by potentially sensitive or embarrassing information. Judges are professionals, whereas jurors are ordinary people, likely without much exposure to the legal system.
What are the benefits?
In a way, many of the costs that come from using a jury in a divorce case are also the benefits. Let me explain. Though juries can be costly, slow and lead to potential embarrassment, these factors are all beneficial in terms of pushing for a fair settlement. By asking for a jury trial, both sides become incentivized to settle in advance and avoid the headaches involved in a full trial. This is especially true for the person who is responsible for the dissolution of the marriage, for example, the person accused of infidelity. Rather than risk having this brought to light in front of a group of strangers, the desire to reach a fair settlement increases exponentially.
For those in states where jury trials are possible, another key benefit of relying on a jury is that it can guard against the potential negative impact of a biased judge. Rather than turning an important issue over to the determination of only one person, you can instead increase your odds of fairness by asking a group of people to consider issues together. In a jury trial, decisions are the result of joint conversation and debate; in a trial involving a judge, one person's opinion could make or break you, a risk some people aren't willing to take.
If you find yourself facing a complicated family law matter, then you need the help of experienced family-law attorneys in Charlotte, North Carolina who can help guide you through the often confusing process of divorce. Please contact Arnold & Smith, PLLC today at (704) 370-2828 or find additional resources here.
About the Author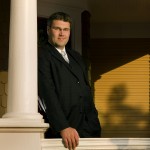 Matthew Arnold is a Managing Member of Arnold & Smith, PLLC, where he focuses on the areas of family law, divorce, child custody, child support, alimony and equitable distribution.
Mr. Arnold was raised in Charlotte, where he graduated from Providence Senior High School. He attended Belmont Abbey College, where he graduated cum laude, before attending law school at the University of North Carolina at Chapel Hill on a full academic scholarship.
A certified Family-Law Specialist, Mr. Arnold is admitted to practice in all state and administrative courts in North Carolina, before the United States District Court for the Western District of North Carolina, and before the Fourth Circuit Court of Appeals in Richmond, Virginia.
In his free time, Mr. Arnold enjoys golfing and spending time with his wife and three children.
Image Credit:
http://www.freeimages.com/photo/hammer-to-fall-1223606
See Our Related Video from our YouTube channel:
https://www.youtube.com/user/ArnoldSmithPLLC?feature=watch
See Our Related Blog Posts: