Board Certified Family Law Specialist Matt Arnold answers the question: "Can any attorney help me with my family law needs in North Carolina?"
Going through a divorce can be a difficult time for most people. You're faced with the dissolution of your marriage, the division of your property and must now move forward and build a new life different from the one you might have long intended to have. Though many aspects of your life will experience change following a divorce, one area that is usually a welcome constant is your job. After all, why should your marital problems impact your employment?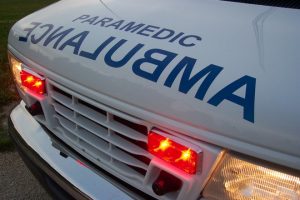 Sadly for one man in New Jersey, his employer decided that his divorce did impact his job and chose to fire him. The termination resulted in a legal challenge from the man, Robert Smith, who felt he had been unfairly targeted due to his marital status. That case finally made its way to the New Jersey Supreme Court, which issued its decision this week.
The case concerned Smith who worked at the Millville Rescue Squad in Cumberland County, NJ as a certified emergency medical technician. Smith had held the job for 17 years. Despite his lengthy years of service, Smith found himself out of a job when his director of operations gave him the boot in 2006 after finding out about Smith's divorce. Smith had carried on an affair with another worker and confided in his boss. The boss said he was letting Smith go not because of the affair, but because of an ugly divorce which he believed would soon follow.
Smith's attorney brought suit against the man's former employer and argued that his treatment was unfair and discriminatory. The lower court initially rejected the case, but a state Appellate Court reversed the ruling and decided that the state's prohibition on discrimination based on marital status must apply to divorces and separations. The employer then appealed and the state Supreme Court affirmed in a 6-0 decision.
The Court's ruling means that employers cannot discipline, terminate or prevent the advancement of workers whose marital status they may disapprove of. The Court said that a person's marital status, in and of itself, should have no bearing on job performance and thus cannot be considered as a factor in the workplace.
Though the Court's decision shields Smith from being terminated based solely on his marital status, that does not mean that divorced individuals will receive special protection. Far from it, the ruling only means that those who have been divorced can't be specially discriminated against. The ruling does not prevent divorced workers from being disciplined or even fired if their divorce leads to disruptions at work.
If you find yourself facing a complicated family law matter, then you need the help of experienced family-law attorneys in Charlotte, North Carolina who can help guide you through the often confusing process of divorce. Please contact Arnold & Smith, PLLC today at (704) 370-2828 or find additional resources here.
About the Author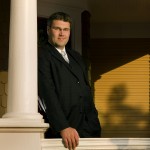 Matthew Arnold is a Managing Member of Arnold & Smith, PLLC, where he focuses on the areas of family law, divorce, child custody, child support, alimony and equitable distribution.
Mr. Arnold was raised in Charlotte, where he graduated from Providence Senior High School. He attended Belmont Abbey College, where he graduated cum laude, before attending law school at the University of North Carolina at Chapel Hill on a full academic scholarship.
A certified Family-Law Specialist, Mr. Arnold is admitted to practice in all state and administrative courts in North Carolina, before the United States District Court for the Western District of North Carolina, and before the Fourth Circuit Court of Appeals in Richmond, Virginia.
In his free time, Mr. Arnold enjoys golfing and spending time with his wife and three children.
Source:
http://www.reuters.com/article/us-new-jersey-supremecourt-divorce-idUSKCN0Z728U
Image Credit:
http://www.freeimages.com/photo/close-up-of-the-front-of-a-canadian-ontario-ambulance-1441977
See Our Related Video from our YouTube channel:
https://www.youtube.com/user/ArnoldSmithPLLC?feature=watch
See Our Related Blog Posts: