Board Certified Family Law Specialist Matt Arnold answers the question: "What can I do to gain custody of my child in North Carolina?"
It's just passed the one-year anniversary of the Supreme Court ruling in the landmark Obergefell case. In that case, the Court announced that same-sex marriage bans were unconstitutional, forcing courts around the country to begin allowing same-sex marriages. Today, the courts are still grappling with how to do that, especially given confusing and sometimes contradictory state legislation.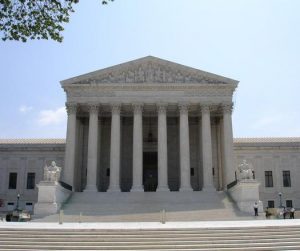 The latest example of the difficulty courts have had with this issue came this past week in Tennessee when a local judge issued his decision in a same-sex custody dispute. That case involved Erica and Sabrina Witt, who married in Washington, D.C. back in 2014. The two moved to Knoxville and bought a home and, sometime thereafter, decided to have a child together via artificial insemination. The baby was born in January of 2015, unfortunately, their marriage was finished shortly thereafter, with Sabrina filing for divorce. Sabrina, rather than Erica, had been the one to give birth to the child, a fact that would later prove crucial.
Once Sabrina filed for divorce, Erica attempted to fight for shared custody of the child and filed suit. Sabrina and her attorney argued that Erica should be denied access to the child and relied on current Tennessee law to justify their position. Specifically, Sabrina pointed to the only Tennessee law on the books concerning artificial insemination, which clearly refers to husbands and wives. As a result, Sabrina said that as a same-sex spouse, Erica could not rely on provisions that were aimed at protecting husbands.
Erica's attorney vehemently disagreed and made the case that the terms "husband" and "wife" should be seen as referring to spouses, regardless of gender. After all, marriage licenses in Tennessee continue to say male and female despite the requirement that they be issued to spouses of the same gender. Erica's attorney argued that if Obergefell could require court clerks' offices to reinterpret the meaning of male and female, so should it also require reinterpretation of the state's artificial insemination law.
Sadly for Erica the judge presiding over the case, Judge Greg McMillan, disagreed. McMillan held that the state's artificial insemination laws do not apply to Erica as she is a woman. Judge McMillan argued that terminology with regard to gender is not simply interchangeable and that the court's job is not to enact social policy via legal rulings. Judge McMillan noted that Erica has no biological or contractual relationship with the child and, as a result, does not have the right to custody. If Erica were a man she would have rights to custody and visitation with the child, but because the laws have not kept pace with the times, Erica will need to keep fighting.
If you find yourself facing a complicated family law matter, then you need the help of experienced family-law attorneys in Charlotte, North Carolina who can help guide you through the often confusing process of divorce. Please contact Arnold & Smith, PLLC today at (704) 370-2828 or find additional resources here.
About the Author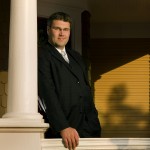 Matthew Arnold is a Managing Member of Arnold & Smith, PLLC, where he focuses on the areas of family law, divorce, child custody, child support, alimony and equitable distribution.
Mr. Arnold was raised in Charlotte, where he graduated from Providence Senior High School. He attended Belmont Abbey College, where he graduated cum laude, before attending law school at the University of North Carolina at Chapel Hill on a full academic scholarship.
A certified Family-Law Specialist, Mr. Arnold is admitted to practice in all state and administrative courts in North Carolina, before the United States District Court for the Western District of North Carolina, and before the Fourth Circuit Court of Appeals in Richmond, Virginia.
In his free time, Mr. Arnold enjoys golfing and spending time with his wife and three children.
Source:
http://www.commercialappeal.com/news/courts/judge-rules-woman-has-no-parental-rights-in-same-sex-custody-case-360e9990-ab47-5b54-e053-0100007fc8-384333501.html
Image Credit:
http://www.freeimages.com/photo/supreme-court-1224501
See Our Related Video from our YouTube channel:
https://www.youtube.com/user/ArnoldSmithPLLC?feature=watch
See Our Related Blog Posts: