Board Certified Family Law Specialist Matt Arnold answers the question: "What is an Absolute Divorce?"
Divorce, though seldom celebrated, is a process taken for granted by many in the United States and other countries around the world. Though few people begin a marriage intending to divorce, if the time comes and a relationship deteriorates, it is a very good thing that there are legal methods to unwind a bad marriage. This allows the couple to go their separate ways, freeing up both to be happier on their own rather than forcing them to continue being miserable together.
Though the U.S. has long allowed divorce, the same is not uniformly true around the world. Currently, there are two countries in the world where divorce is illegal: Vatican City and the Philippines. Vatican City may not come as much of a surprise given that the tiny country is led by the Pope. The Philippines, a country of many millions of people, comes as more of a shock. Despite the number of people and corresponding number of unhappily married individuals, divorce is technically prohibited, something that has trapped many in bad marriages and forced others to engage in lengthy and expensive alternative means of separating.
That all may be set to change as the Philippines' lower house of Congress passed a divorce bill, a historic step in the country. Though previous divorce bills have been proposed multiple times since 1999, none have ever made it out of the committee stage of review. Though the current bill is not assured to become law, it has made it farther than any previous attempt. To move forward, a companion bill will need to be passed by the Senate and then survive a planned veto by the President, Rodrigo Duterte.
So what would the current bill allow? House Bill 703 says that divorce is possible if a court determines that a marriage is "irremediably broken". If a court decides the relationship has ended, then the couple will be allowed to legally divorce and remarry others of the opposite gender (gay marriage is not an option in the Philippines). Courts would also be required to decide custody in the event of divorce and must engage in an effort to determine the best interest of the minor children involved. Those kids under seven years old would not be allowed to be separated from their mothers unless the court finds a compelling reason to do so.
If divorce has been illegal all this time, what were unhappy couples in the Philippines doing? Those with the time and money were getting annulments. Though divorce was not allowed, nothing prevented a couple from going to court and getting their marriage annulled. This meant taking time to convince a judge that the marriage was invalid. In the Philippines, this process was a complicated affair and often involved couples undergoing mental health evaluations and forcing friends and family members to testify in court. In some cases, the process could take 10 years. Interestingly, President Duterte, who is vehemently opposed to divorce, had his own marriage annulled before being elected.
The current bill passed the Philippines House with comfortable margins. The final vote was 143 to 57. The vote appears to align with recent opinion polls which indicate that the country, though staunchly Catholic (something like 80% of residents identify as Catholic), is increasingly supportive of divorce. A slim majority now believes that divorce should be possible under the law. Though Filipinos may not like divorce, many have come to recognize that making divorce legal does little to undermine the sanctity of marriage, it merely recognizes the reality that a marriage has already ended. The hope is that by freeing people to move on with their lives, everyone might be better off in the long run.
If you find yourself facing a complicated family law matter, then you need the help of experienced family-law attorneys in Charlotte, North Carolina who can help guide you through the often confusing process of divorce. Please contact Arnold & Smith, PLLC today at (704) 370-2828 or find additional resources here.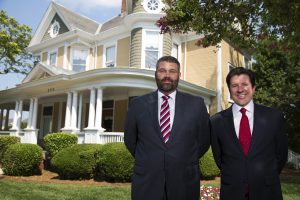 The family law practice group at Arnold & Smith, PLLC includes two Board-Certified Family Law specialists and several attorneys with many years of family law experience that are committed to providing a powerful voice to individuals facing the often-tumultuous issues in this area of law. The range of issues our family law clients may be facing include pre- and post-nuptial agreements; separation agreements; post-separation support; child support (both temporary and permanent); absolute divorce; divorce from bed and board; military divorce; equitable distribution of assets; child custody (both temporary and permanent); retirement benefits and divorce; alimony and spousal support; adoption; and emancipation. Because this area of the law is usually emotionally charged and complicated, the family law attorneys at Arnold & Smith, PLLC act with the utmost dedication to ensure that each client understands his or her options, and then act to achieve the best result possible for that client's particular situation.
Source:
http://www.bbc.com/news/world-asia-43457117
Image Credit:
https://www.freeimages.com/photo/pasaporte-1181264
See Our Related Video from our YouTube channel:
https://www.youtube.com/user/ArnoldSmithPLLC?feature=watch
See Our Related Blog Posts: