Board Certified Family Law Specialist Matt Arnold being interviewed on the Legal Forum. This was recorded in Charlotte, North Carolina.
It's a question that few people think about until it's too late: what happens if your electronic privacy is compromised? There are a lot of reasons for this. Some people think they just aren't interesting enough to worry as they don't have dirt worth digging up. Others (mistakenly) believe their password will serve as a fortress, shielding their secrets forever. For others, it never even crosses their mind that a significant other would try to do something like invade their privacy. The reality is that, in some sad cases, individuals learn the hard truth that privacy, especially online, is incredibly hard to maintain.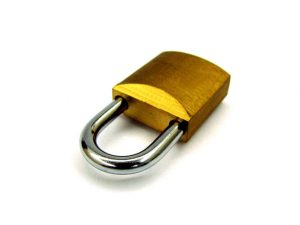 What is the risk?
Why are we even raising the subject of electronic privacy? Is this really an issue in ordinary divorces? Absolutely it is. As technology has improved so has the expertise of snooping spouses. Years ago, if a spouse wanted to know what you were up to, they'd have to hire a PI to follow you around all day and dig through your trash, hoping to piece together a sketch of your comings and goings. Hiring an investigator is incredibly expensive and ultimately may prove fruitless if they don't get lucky. Today, there's no need to go to such lengths. Surreptitiously installing spyware on a smartphone, laptop or tablet could result in a treasure trove of juicy information. Gaining access to email, bank or social media accounts could prove far more instructive than weeks spent by a PI circling around town.
The moral of the story is that technology has made it much cheaper and efficient to dig deeply into a person's life, something that can prove destructive in the context of divorce. A spouse with sufficient motivation or technological ability could track your movements, monitor your spending, read messages to friends or romantic interests, all the while secretly collecting details you may not want to appear in court.
What do you do about it?
Does this mean you should just throw your hands in the air and give up? Absolutely not. What you should do is be proactive and take steps to try and secure your privacy. In the end, nothing is foolproof, but being smart about your digital life can at least make it much less likely that someone is able to pry.
First things first, start with your email account as this often serves as the repository of all kinds of sensitive information. Turn off email forwarding, check and remove any backup email addresses associated with the account and, most importantly, immediately change your password to something long and randomized. If Gmail isn't your email account of choice, you need to take similar steps to lock down your Google account, as this can reveal tremendous information about your actions and whereabouts. Turn on two-step verification, change your password and be sure that no other email addresses are tied to your account.
The next thing you'll want to do is lock down other accounts that possess valuable information, such as your Apple account (which can allow you to track movement). Remove all email addresses that aren't yours and turn on two-step verification. Be sure to remove any and all devices that aren't yours from the list of authorized computers.
Finally, you'll want to be sure to change all your passwords starting with the accounts you use most often. This means things like bank accounts, online shopping, even news websites. Make sure that each one is randomized and complex. Because this can be a chore, consider relying on password managers to help as they can store passwords for you. Each time, be sure to remove any connected email addresses and make sure that location sharing/privacy settings are as strict as possible.
If you find yourself facing a complicated family law matter, then you need the help of experienced family-law attorneys in Charlotte, North Carolina who can help guide you through the often confusing process of divorce. Please contact Arnold & Smith, PLLC today at (704) 370-2828 or find additional resources here.
About the Author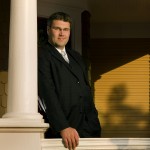 Matthew Arnold is a Managing Member of Arnold & Smith, PLLC, where he focuses on the areas of family law, divorce, child custody, child support, alimony and equitable distribution.
Mr. Arnold was raised in Charlotte, where he graduated from Providence Senior High School. He attended Belmont Abbey College, where he graduated cum laude, before attending law school at the University of North Carolina at Chapel Hill on a full academic scholarship.
A certified Family-Law Specialist, Mr. Arnold is admitted to practice in all state and administrative courts in North Carolina, before the United States District Court for the Western District of North Carolina, and before the Fourth Circuit Court of Appeals in Richmond, Virginia.
In his free time, Mr. Arnold enjoys golfing and spending time with his wife and three children.
Image Credit:
http://www.freeimages.com/photo/padlock-1522563
See Our Related Video from our YouTube channel:
https://www.youtube.com/user/ArnoldSmithPLLC?feature=watch
See Our Related Blog Posts: