Matthew R. Arnold of Arnold & Smith, PLLC answers the question "Can any attorney help me with my family law needs in North Carolina?"
Buncombe County Registrar Drew Reisinger stayed at work late this past Friday to issue a marriage license to Amy Cantrell and Lauren White. Cantrell and White became the first same-sex couple in Buncombe County to be married after United States District Court Judge Max O. Cogburn, Jr. struck down the Tar Heel State's same-sex marriage ban. Cogburn's order came a little after 5:00 p.m. Friday.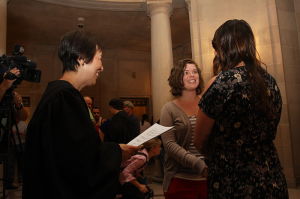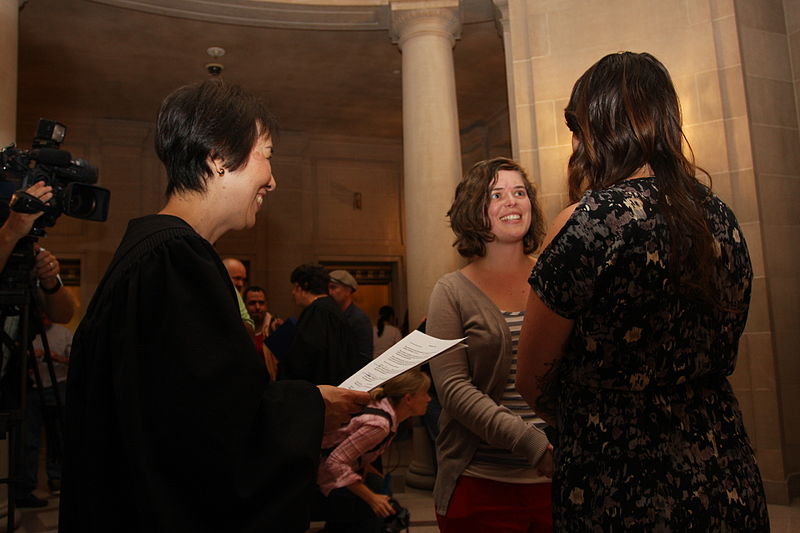 Reisinger stayed on after closing time to issue marriage licenses to Cantrell, White and 19 other couples. He said it had been heartbreaking to have to deny licenses to same-sex couples "based on discriminatory laws" and that it was an honor to finally be able to say yes.
Cogburn ruled that "North Carolina's laws prohibiting same-sex marriage are unconstitutional as a matter of law." Cogburn is a judge in North Carolina's Federal Western District, however North Carolina Attorney General Roy Cooper told reporters Friday that Cogburn's ruling applies statewide.
Within minutes of Cogburn's order, register of deeds offices statewide became the focal point for the legal, social and political surge in favor of same-sex marriage. The Asheville-Citizen Times reported that "couples who brought ministers with them began exchanging their vows on the steps outside the register of deeds" while other couples lined up at the counter inside to obtain licenses.
A similar scene was found in Charlotte at the Mecklenburg County Register of Deeds on Monday morning, where that office began issuing marriage licenses at 8 a.m. The group Equality NC planned to have officiates in place on Monday to marry couples outside the Register of Deeds office.
With one issue—the right to marry—seemingly out of the way, Cantrell said she and White are looking forward to the "over one-thousand, two-hundred rights that come with marriage."
Same-sex marriage advocates say those benefits will include hospital visitation rights for same-sex spouses, participation in family healthcare plans, joint eligibility for public housing and entitlement to Medicaid and Social Security benefits.
Some advocates, while cheering the result in North Carolina and elsewhere, are sounding a cautionary note. Egan Millard, copy editor of the Alaska Dispatch, is celebrating the recognition of same-sex marriage in Alaska.
He wrote that so-called "State-officiated marriage," however, "is a relic of unseemly times, used in eras recent and distant as a tool of oppression." According to Millard, the logical end of the argument for same-sex marriage advocates is not legalization, it is "the abolition of state-controlled marriage."
It is not the government's business to approve or disapprove of anyone's lifestyle, so by gaining recognition of marriage rights, Millard worries, the "LGBTQ" community has given away ground a more encompassing "underlying purpose of the LGBTQ movement[:] to prevent the government from intruding into our personal lives."
"LGBTQ" is an acronym that stands for "Lesbian, Gay, Bisexual, Transgender and Queer."
Millard suggests the dismantling of state-sanctioned marriage and proposes instead a system of "legal marriage contracts" drawn up by couples to meet their own unique circumstances. That way if he ever gets married, it will be on his terms, not the State of Alaska's.
If you find yourself facing a complicated family law matter, then you need the help of experienced family-law attorneys in Charlotte, North Carolina who can help guide you through the often confusing process of divorce. Please contact Arnold & Smith, PLLC today at (704) 370-2828 or find additional resources here.
About the Author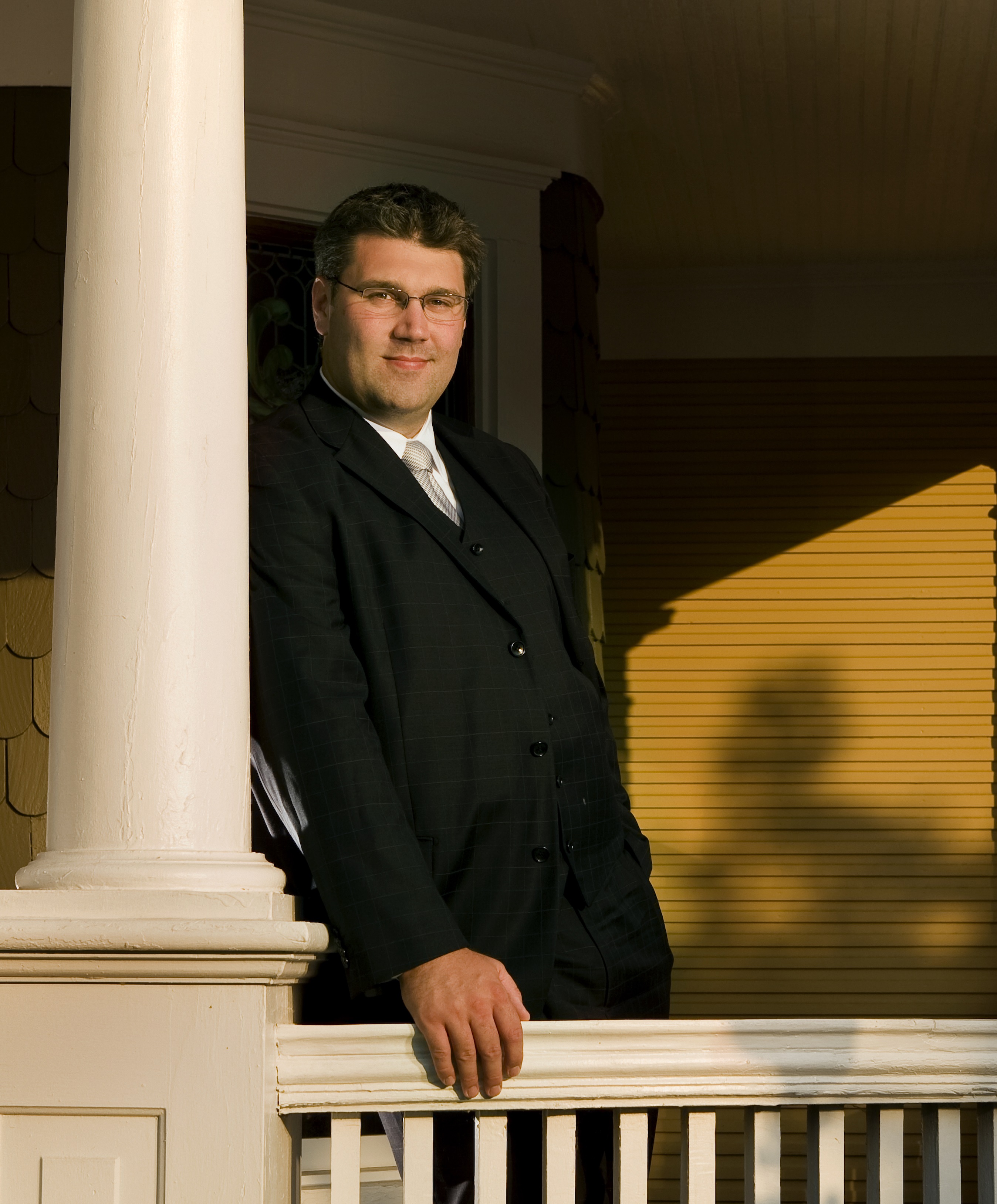 Matthew Arnold is a Managing Member of Arnold & Smith, PLLC, where he focuses on the areas of family law, divorce, child custody, child support, alimony and equitable distribution.
Mr. Arnold was raised in Charlotte, where he graduated from Providence Senior High School. He attended Belmont Abbey College, where he graduated cum laude, before attending law school at the University of North Carolina at Chapel Hill on a full academic scholarship.
In his free time, Mr. Arnold enjoys golfing and spending time with his wife and three children.
Sources:
http://www.wbtv.com/story/26768106/httpwwwwbtvcomstory26768106charlotte-churches-have-mixed-opinions-on-same-sex-marriage
http://www.citizen-times.com/story/news/local/2014/10/10/judge-strikes-nc-gay-marriage-ban/17053523/
http://www.wspa.com/story/26764409/nc-same-sex-couples-looking-forward-to-new-benefits
http://www.adn.com/article/20141011/marriage-equality-step-forward-lets-get-state-out-it-entirely
Image Credit: 
http://commons.wikimedia.org/wiki/File:Gay_Marriages_at_SF_City_Hall.jpg
Photo by "Pargon"
See Our Related Video from our YouTube channel:
https://www.youtube.com/user/ArnoldSmithPLLC/videos
See Our Related Blog Posts: