Charlotte Divorce Attorney Matthew R. Arnold of Arnold & Smith, PLLC answers the question " I'm considering separating from my spouse; what actions should I refrain from doing?"
A longtime divorce mediator thought she was as prepared as anyone could be when the storms that brought on her own divorce rolled in. Now the mediator—Nicole Feuer—is urging couples who are contemplating divorce to think hard about issues  the divorce solution will not resolve and the pains that the divorce process may inflict.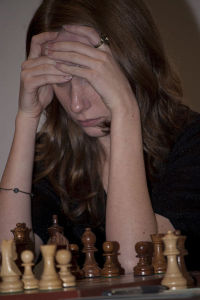 A spouse may be so far beyond that proverbial third strike that one could not imagine ever patching things up. One may even feel indifferent regarding whether one ever has to interact with a spouse again. Maybe one would be happier if one never saw one's spouse again.
If one has children, however, one may be forced to deal with one's ex spouse. Feuer reminds those considering divorce that the bad behaviors that drove one to divorce an ex do not disappear just because of the divorce. In fact, an ex spouse may be more prone to seek to push one's buttons after a divorce than beforehand or during the divorce process.
What can one do? Feuer encourages divorcees to "let it go and not let it get to [one] anymore." That may be easier said than done, Feuer says, but holding on to anger towards an ex spouse can damage a person emotionally, spiritually and even physically. One cannot change who an ex spouse is, how someone behaves or what someone has said or done. One can, however, learn to let go of the past and move beyond one's anger. In fact, Feuer says, one must move beyond one's anger to enjoy the fruits of a post-divorce life.