Matthew R. Arnold of Arnold & Smith, PLLC answers the question "How can an attorney help me with my Divorce or Separation in North Carolina?"
When Lebron James announced on live television that he was taking his talents to South Beach, he set off a very public and very intense public firestorm. Cleveland Cavaliers fans burned James' Cavaliers jersey in the street. Some said if he ever wanted to come back, they wouldn't take him. It looked to be a very messy and very public divorce.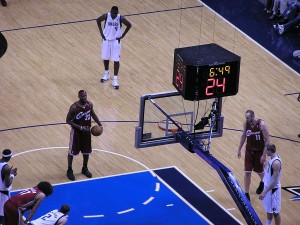 Cleveland Cavaliers owner Dan Gilbert addressed a letter after James' announcement to "All of Northeast Ohio and Cleveland Cavaliers Supporters" saying Lebron "deserted" Cleveland. He wrote that Lebron's announcement came after a "several day, narcissistic, self-promotional build-up." Cavalier fans did not deserve that "kind of cowardly betrayal," Gilbert said.
Ouch!
LeBron kicked off his Miami campaign during the "Recovery Summer" with an announcement that he planned to bring as many as eight NBA titles back to South Beach. That was oh-so 2010.
The Heat teams led by LeBron were upset by the Dallas Mavericks in the 2011 finals, then won back-to-back titles in 2012 and 2013—true to the form—before being trounced by the San Antonio Spurs in 2014.