Charlotte Divorce Attorney Matthew R. Arnold of Arnold & Smith, PLLC answers the question "Does adultery affect my divorce case?"
Twitter has become a new proving ground for alienations of affections actions, if Detroit Lions tight end and "self-described touchdown dancer extraordinaire" Joseph Fauria is the kind of trendsetter the tabloids hope.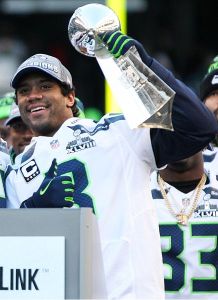 He may not be. The star receiver has deleted a tweet he posted to his more-than 37,000 followers appearing to accuse his pro-wrestler girlfriend of cheating on him with Seattle Seahawks quarterback Russell Wilson.
Wilson, who guided the Seahawks to the franchise's first Super Bowl victory earlier this year, divorced his wife, Ashton, late this past summer, and was rumored for a time to be dating Lolo Jones, a former United States Olympian who has appeared on the television show Dancing With The Stars.
At the time of Wilson's divorce, sports marketing expert Bob Dorfman told the Seattle Post-Intelligencer that the quarterback's single status would help him attract more endorsement deals aimed at a younger audience and would improve his "sex appeal to women."
Fauria insinuated that Wilson's sex appeal was too much for his girlfriend, 24-year-old Erika Hammond, who has appeared on World Wrestling Entertainment's now-defunct "NXT" show, which aired in 2012 and 2013 and featured up-and-coming wrestlers.