Board Certified Family Law Specialist Matt Arnold answers the question: "What can I do to gain custody of my child in North Carolina?"
When most people think of custody of children, they usually think of disputes between the biological parents. However, custody does not always have to involve a dispute between the parents. In certain circumstances, custody of a child might be awarded to someone other than a parent. This is called third-party custody. In order for custody of a child to be awarded to someone other than a parent, there are a variety of factors to examine to determine if third-party custody is appropriate.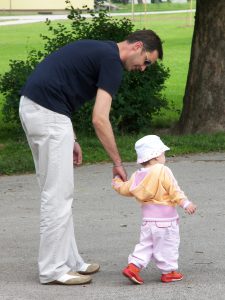 There are a many different circumstances in which third-party custody might come into dispute. The two most common situations are when the biological parent voluntarily chooses to give up parental rights because he or she no longer wants custody, or if the biological parent is not able to provide proper care for the children. A parent might be deemed incapable of caring for their children for many reasons. If the child is in an abusive home, the parents have issues with illegal substance and abusing that substance, neglecting a child, or abandoning a child are all reasons the court might decide a biological parent is not equipped to care for the child.
Standing to Petition
Not everyone is able to make a claim for third-party custody. In order for a third party to be awarded custody of a child, he or she must first have standing to make a petition for custody. Generally, standing means that the petitioner has a right or interest in the case at hand. This is an interest that the law both recognizes and protects. When a petitioner does not have standing, then there is no legal remedy available to the petitioner.
In the case of third-party custody, a non-parent has standing when he or she has an established relationship with the child for whom he or she is seeking custody. The relationship must be present before the petition for custody can be granted. The most common people who file for third-party custody are grandparents, aunts, uncles, older siblings, godparents, family friends, or even a neighbor. The biggest hurdle is establishing that there is a relationship with the child already.
Deciding Custody
There are many factors that a court will look at to determine custody. Even if there are third parties interested in custody with a relationship to the child, the court's main focus in awarding custody is making a decision that is in the best interest of the child. Depending on the age of the child, the court may ask his or her opinion on custody and take that into consideration. Additionally, if a child's own biological parents are asking for a third-party custodian to be awarded, the court will consider this when making a decision.
If you have questions about third-party custody and whether you might be a suitable custodian for a child, you need an attorney with the skill and experience to guide you through the custodian process. The family law attorneys at Arnold & Smith, PLLC are here to help you. We know that custody can be a tough subject for many parties and strive to handle these tough situations with care. Contact us today to get the help you are looking for. If you find yourself facing a complicated family law matter and need the help of experienced family-law attorneys in or around Charlotte, Lake Norman, or our new office in Monroe (by appointment only until 2019), please contact Arnold & Smith, PLLC today at (704) 370-2828 or find additional resources here.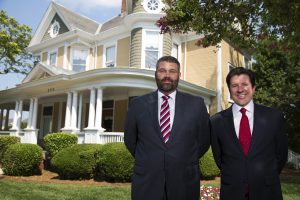 The family law practice group at Arnold & Smith, PLLC includes two Board-Certified Family Law specialists and one Child Welfare Law specialist, as well as several attorneys with many years of family law experience that are committed to providing a powerful voice to individuals facing the often-tumultuous issues in this area of law. The range of issues our family law clients may be facing include pre- and post-nuptial agreements; separation agreements; post-separation support; child support (both temporary and permanent); absolute divorce; divorce from bed and board; military divorce; equitable distribution of assets; child custody (both temporary and permanent); retirement benefits and divorce; alimony and spousal support; adoption; and emancipation. Because this area of the law is usually emotionally charged and complicated, the family law attorneys at Arnold & Smith, PLLC act with the utmost dedication to ensure that each client understands his or her options, and then act to achieve the best result possible for that client's particular situation.
Source:
https://www.sog.unc.edu/sites/www.sog.unc.edu/files/course_materials/HowellFamilyUpdatePart10608PPT.pdf
Image Credit:
https://www.freeimages.com/photo/kid-1-1238721
See Our Related Video from our YouTube channel:
https://www.youtube.com/user/ArnoldSmithPLLC?feature=watch
See Our Related Blog Posts: