Board Certified Family Law Specialist Matt Arnold answers the question: "What is an Absolute Divorce?"
If you have been injured in an accident and made it through the sometimes grueling process of filing, fighting and winning a personal injury lawsuit, you may think that the hard work is done, you won the compensation you deserved and do not need to fear having it taken away. But what if you are embroiled in a divorce? Can the hard-fought personal injury award be confiscated by your soon-to-be-former spouse? To learn more about what happens in the event of a divorce, keep reading.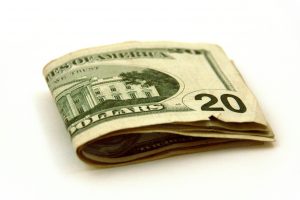 The first question people who have received a substantial personal injury payout, either a damages award or a settlement, want to know is how much they might lose as a result of the divorce. Though it would be great if there were an easy answer, the fact is that it depends on each particular case. That said, the good news is that in most states (including here in North Carolina) the rules are such that only a portion of your personal injury award is able to be divided during a divorce.
How does this work? Personal injury damage awards are typically divided into two categories: economic damages and non-economic damages. Economic damages include things like money for medical bills, for lost wages, for property damage, etc. Non-economic damages, on the other hand, are things like pain and suffering, lost future wages, money for future medical bills and punitive damages. Though there are a number of exceptions, one way of looking at this when it comes to divorce is that economic damages are often deemed marital property, while non-economic damages are separate. Though the division may seem arbitrary, there are good reasons why.
Economic damages are meant to compensate a person for harm they have already suffered and bills they have already incurred. For instance, if you had medical bills that must now be paid or if you lost money from not working, these are expenses you (and by extension, your family) have already endured. To make these damages marital property makes some sense, as the whole family suffered from your inability to work and earn an income or from the mountain of medical bills that needed to be paid.
The opposite is true for certain categories of non-economic damages. A great example is pain and suffering. This category of harm is entirely personal and relates to the anguish you suffered as a result of your accident. This is something that you alone felt, not your family and not your spouse. You deserve the money and, as a result, the law recognizes this money as separate property.
And what about settlements? As you likely realize, many personal injury cases are settled rather than decided in court. If the settlement is a lump sum and thus does not explain clearly how the money is apportioned, it can lead to arguments over what money is separate and what money is marital. In some cases where a lot of money is on the line it may require involvement from a personal injury expert to try and explain how much of the settlement ought to be attributed to which party.
It is important to realize that even in cases where money is deemed marital, that does not necessarily mean your spouse walks away with a huge share. This money is still subject to equitable division and the court will need to decide what percentage of the money should be fairly awarded to your spouse. In some cases, it may be a lot, in others, only a little.
If you find yourself facing a complicated family law matter, then you need the help of experienced family-law attorneys in Charlotte, North Carolina who can help guide you through the often confusing process of divorce. Please contact Arnold & Smith, PLLC today at (704) 370-2828 or find additional resources here.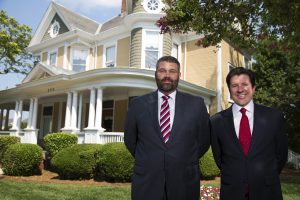 The family law practice group at Arnold & Smith, PLLC includes two Board-Certified Family Law specialists and several attorneys with many years of family law experience that are committed to providing a powerful voice to individuals facing the often-tumultuous issues in this area of law. The range of issues our family law clients may be facing include pre- and post-nuptial agreements; separation agreements; post-separation support; child support (both temporary and permanent); absolute divorce; divorce from bed and board; military divorce; equitable distribution of assets; child custody (both temporary and permanent); retirement benefits and divorce; alimony and spousal support; adoption; and emancipation. Because this area of the law is usually emotionally charged and complicated, the family law attorneys at Arnold & Smith, PLLC act with the utmost dedication to ensure that each client understands his or her options, and then act to achieve the best result possible for that client's particular situation.
Source:
https://www.huffingtonpost.com/diane-l-danois-jd/3-ways-to-protect-your-pe_b_6684306.html
Image Credit:
https://www.freeimages.com/photo/pile-of-money-1413564
See Our Related Video from our YouTube channel:
https://www.youtube.com/user/ArnoldSmithPLLC?feature=watch
See Our Related Blog Posts: