Board Certified Family Law Specialist Matt Arnold answers the question: "What can I do to gain custody of my child in North Carolina?"
Fighting for the custody of your children can be extremely difficult. Not only can court proceedings be difficult to understand, but the emotional toll of not knowing what the custody outcome will be can weigh on parents. An experienced family law attorney will help guide you through the process of obtaining custody in North Carolina. While an attorney can help you, there are still things that you can do to help. Specifically, there are actions that you can avoid during a custody hearing that could help your case.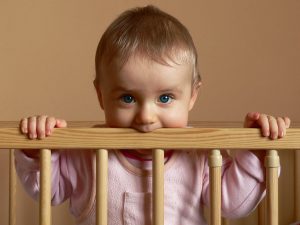 Complaining to Your Child
Yes, divorce proceedings and custody hearings that result can be extremely frustrating. However, it is of the utmost importance to avoid airing these grievances to your children, especially if they are the ones for whom custody is being decided. Do not place your children in the middle – they are already processing the changes themselves. Instead, vent to family, friends, or even your attorney. Judges often look with favor to the parent who is not trying to negatively impact the child's perception of the other parent. Even if your ex-spouse is choosing to engage in these types of conversations, avoid them yourself.
Forcefully Taking the Child
Before a custody arrangement is made, it can be frustrating splitting the time you and your soon to be ex-spouse have without a formal agreement. If there is no order or agreement in place, it can be tempting to operate on what you think is reasonable. This is problematic for many reasons. Your perception of what is reasonable is not necessarily the same feelings shared by the other parent. Avoid "taking" the children and keeping them until the other parent demands them back. The children are not pawns and they need to feel supported by both parents for the duration of the custody determination and divorce.
Pick Up Bad Habits
The stress of divorce and custody proceedings can get to you. You might be feeling overwhelmed and end up turning to drugs or alcohol to cope. Do not do this. Picking up any bad habits during custody proceedings could be a factor a judge uses to determine the custody arrangement. If you find yourself struggling with drugs or alcohol, get help as soon as possible.
There is no rule that says you are not allowed to date others during a divorce or custody proceedings. That being said, you should be cautious about making any quick decisions with relationships. If your children are going to be spending the night, avoid bringing your new boyfriend or girlfriend around for overnight visits.
The family law attorneys at Arnold & Smith, PLLC are here to help you through custody arrangements and the entire divorce process. We know that this is a stressful time. We do everything possible to try and get the custody arrangement you find most favorable. Let us take on the stress of reaching the agreement so that you can move forward into a new chapter of your life. Contact us today for a consultation. If you find yourself facing a complicated family law matter and need the help of experienced family-law attorneys in or around Charlotte, Lake Norman, or our new office in Monroe, please contact Arnold & Smith, PLLC today at (704) 370-2828 or find additional resources here.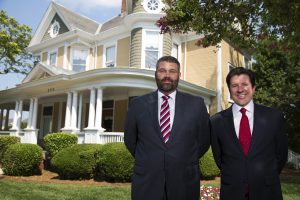 The family law practice group at Arnold & Smith, PLLC includes two Board-Certified Family Law specialists and one Child Welfare Law specialist, as well as several attorneys with many years of family law experience that are committed to providing a powerful voice to individuals facing the often-tumultuous issues in this area of law. The range of issues our family law clients may be facing include pre- and post-nuptial agreements; separation agreements; post-separation support; child support (both temporary and permanent); absolute divorce; divorce from bed and board; military divorce; equitable distribution of assets; child custody (both temporary and permanent); retirement benefits and divorce; alimony and spousal support; adoption; and emancipation. Because this area of the law is usually emotionally charged and complicated, the family law attorneys at Arnold & Smith, PLLC act with the utmost dedication to ensure that each client understands his or her options, and then act to achieve the best result possible for that client's particular situation.
Source:
https://www.ncleg.net/EnactedLegislation/Statutes/HTML/BySection/Chapter_50/GS_50-13.2.html
https://www.nccourts.gov/help-topics/family-and-children/child-custody
Image Credit:
https://www.freeimages.com/photo/a-child-1431845
See Our Related Video from our YouTube channel:
https://www.youtube.com/user/ArnoldSmithPLLC?feature=watch
See Our Related Blog Posts: