Board Certified Family Law Specialist Matt Arnold answers the question: "Can I get the judge to order my spouse to pay my attorney's fees in a property division case?"
The reality of court cases is that there is likely to be one side that is happy with the result and one that is not as pleased with the result. We all know that criminal convictions are often appealed and even some civil suits are changed in appeal, but what about family law cases? Are there legal grounds of appeal in North Carolina family law cases? Yes, there are legal avenues for people to try to bring a family law case to the North Carolina Court of Appeals.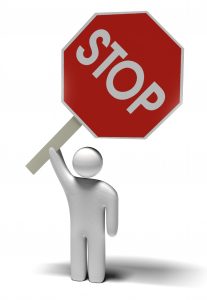 Who can Appeal?
Not everyone who wants to appeal a decision has the ability to. In order to appeal, you must have the proper standing. The United States Supreme Court outlines a three-prong test that determines whether an individual has standing to sue. To have standing, an individual must:
Have suffered an "injury in fact;"
There needs to have been a causal connection between the injury suffered and the what is brought to the court;
It is more than just speculation that a favorable decision reached by the court will address the injury.
When can an Appeal be Brought?
There can only be an appeal if there has been a final judgment in a case. A final judgment means the issues of the case are disposed to all parties. The parties are not waiting on another judgment. Not every judgment is a final judgment. For example, an interlocutory order or judgement is an interim order and can not be appealed. Knowing whether the order was final or not is crucial for determining whether an appeal is appropriate.
In addition to appeals being limited to final judgements, there are additional time constraints and deadlines that must be met. The North Carolina Rules of Appellate Procedure dictate the deadlines for appealing a case.
Approximately 1% of cases are appeals. Appeals can be costly and time consuming, but are worth considering for your family law order under certain circumstances. The family law attorney at Arnold & Smith, PLLC are here to help you with an appeal. We know that court orders, especially in family law cases, can have a devastating impact on you if they are not a decision you wanted. Contact us today for a consultation and find out if an appeal is right for your case. If you find yourself facing a complicated family law matter and need the help of experienced family-law attorneys in or around Charlotte, Lake Norman, or our new office in Monroe (by appointment only until 2019), please contact Arnold & Smith, PLLC today at (704) 370-2828 or find additional resources here.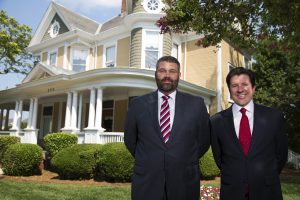 The family law practice group at Arnold & Smith, PLLC includes two Board-Certified Family Law specialists and one Child Welfare Law specialist, as well as several attorneys with many years of family law experience that are committed to providing a powerful voice to individuals facing the often-tumultuous issues in this area of law. The range of issues our family law clients may be facing include pre- and post-nuptial agreements; separation agreements; post-separation support; child support (both temporary and permanent); absolute divorce; divorce from bed and board; military divorce; equitable distribution of assets; child custody (both temporary and permanent); retirement benefits and divorce; alimony and spousal support; adoption; and emancipation. Because this area of the law is usually emotionally charged and complicated, the family law attorneys at Arnold & Smith, PLLC act with the utmost dedication to ensure that each client understands his or her options, and then act to achieve the best result possible for that client's particular situation.
Source:
https://www.oyez.org/cases/1991/90-1424
https://www.law.cornell.edu/wex/final_judgment
Image Credit:
https://www.freeimages.com/photo/stop-1-1428620
See Our Related Video from our YouTube channel:
https://www.youtube.com/user/ArnoldSmithPLLC?feature=watch
See Our Related Blog Posts: