Board Certified Family Law Specialist Matt Arnold answers the question: " I'm considering separating from my spouse; what actions should I refrain from doing?"
Thinking about ending a marriage can be hard. When one starts to think that he or she might want a divorce, it can be overwhelming; there are many considerations and actions to be taken. If you are contemplating a divorce, here are some things to do to help you through the process.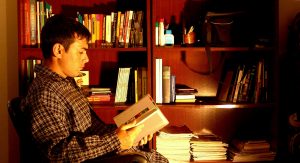 Contact an Attorney
The earlier you are able to connect with an attorney who you trust, the better. An attorney can help you prepare for what is to come. Divorce in North Carolina can be complicated and confusing. Finding an attorney early on in the process can help ensure that the proper steps are taken and you do not do anything that could be detrimental to the outcome of the divorce. You do not want to find out some key piece of information too late in the process that could be detrimental to the outcome of the divorce because it is too late to fix a mistake or issue.
Consult with Your Attorney Before Acting
The reason that it is so important to find an attorney early on in the divorce process is because even the smallest of actions can have a negative impact on your divorce, or cause a result that you did not want to happen. For example, it is imperative that you consult with your attorney before moving out of the home that is shared with the soon to be ex-spouse. Leaving the marital home can affect future alimony payments or even the overall division of property. It is best to talk with your attorney prior to vacating your home, but if it is dangerous to remain at your home, take every step necessary to ensure that you and your children are safe.
Adultery is Illegal in North Carolina
Admitting that you have been involved in an extra-marital affair can negatively affect alimony in a divorce. In North Carolina, adultery is still illegal. Spouses who are found to have engaged in "illicit sexual behavior" may not be awarded alimony, even if they are the dependent spouse. As such, it is important to discuss any potential affairs with an attorney before admitting them to your spouse to find out what the best course of action is.
There are Two Ways to Obtain a Divorce in North Carolina
In North Carolina, there are two grounds for divorce. There either needs to be evidence of "incurable insanity" or separation for at least one year. The most common type of divorce is after a separation of one year or more.
If you are considering filing for divorce in North Carolina, you need an experienced divorce attorney who will look out for you. The divorce attorneys at Arnold & Smith, PLLC are here to help you. We know that this is a difficult time in your life. Therefore, we approach the situation with compassion, but also are fierce and aggressive to get the best results for you. Contact us today to find out more and get your divorce questions answered. If you find yourself facing a complicated family law matter and need the help of experienced family-law attorneys in or around Charlotte, Lake Norman, or our new office in Monroe (by appointment only until 2019), please contact Arnold & Smith, PLLC today at (704) 370-2828 or find additional resources here.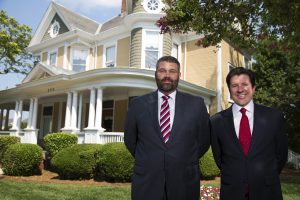 The family law practice group at Arnold & Smith, PLLC includes two Board-Certified Family Law specialists and one Child Welfare Law specialist, as well as several attorneys with many years of family law experience that are committed to providing a powerful voice to individuals facing the often-tumultuous issues in this area of law. The range of issues our family law clients may be facing include pre- and post-nuptial agreements; separation agreements; post-separation support; child support (both temporary and permanent); absolute divorce; divorce from bed and board; military divorce; equitable distribution of assets; child custody (both temporary and permanent); retirement benefits and divorce; alimony and spousal support; adoption; and emancipation. Because this area of the law is usually emotionally charged and complicated, the family law attorneys at Arnold & Smith, PLLC act with the utmost dedication to ensure that each client understands his or her options, and then act to achieve the best result possible for that client's particular situation.
Source:
https://www.ncleg.net/EnactedLegislation/Statutes/PDF/BySection/Chapter_50/GS_50-16.3A.pdf
https://www.ncleg.net/gascripts/statutes/statutelookup.pl?statute=50-16.1A
Image Credit:
https://www.freeimages.com/photo/studying-1239148
See Our Related Video from our YouTube channel:
https://www.youtube.com/user/ArnoldSmithPLLC?feature=watch
See Our Related Blog Posts: