Board Certified Family Law Specialist Matt Arnold answers the question: " Is there some property that the judge cannot divide?"
For most individuals facing a divorce, their concern is what will happen to the children (if any) from the marriage and how the assets of the couple will be divided and assigned. A divorce can have many consequences to the present situation of the parties involved, but there are future considerations and consequences that must be considered by the parties when entering into a divorce agreement, as well. One of these future considerations is what will happen to any retirement accounts that the couple has.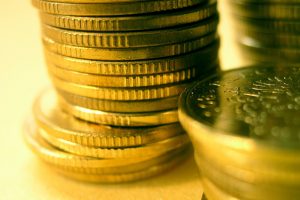 In 2006, the Center for Retirement created the National Retirement Risk index to help individuals and households determine how ready for retirement that they are. This means helping individuals determine whether they would be able to sustain the same standard of living that they had during their working years after retirement. This Retirement Risk states that divorce couples are at risk of struggling financially during retirement. There are many individuals who are at risk of not being able sustain their same standard of living after retirement, but the percentage of divorced individuals unable to sustain their standard of living is 7% more than others.
You might be wondering where this increased risk of being unable to sustain a standard of living comes from. Marital property in divorce is divided up. Each spouse receives his or her share of the property and assets and is now the owner of said assets and property. If the couple has built up a retirement account that is supposed to support the both of them after retiring, the splitting of this account during a divorce can be a financial disaster. There simply might not be enough funds in the retirement account to support both spouses leading separate lives. Additionally, if one or both spouses are nearing the age of retirement and suddenly are getting divorced, they might not have as much time to rebuild that retirement account.
Furthermore, the changes being made to the tax code in 2019 will have an impact on certain deductions that can be taken. One deduction that might have an impact on divorce is when claiming children as dependents. There are some deductions that will no longer be allowed when new tax provisions are enforced, further reducing the amount of income a person can save for retirement.
The decision to end a marriage can be a hard one. Regardless of how the marriage ends, at one point in time the couple was in love and hopeful of the future that they were going to build together. When divorce is brought up, individuals might become over-protective of their assets or be stubborn on the status of assets and to whom they belong. As such, it is imperative to have an excellent family law attorney who can guide you through the process.
The family law attorneys at Arnold & Smith, PLLC are here to explain the impact of divorce on your present and financial future. We will explain the consequences of giving up, or retaining, certain assets and advocate for what is best for you. Contact us today for a consultation. If you find yourself facing a complicated family law matter and need the help of experienced family-law attorneys in or around Charlotte, Lake Norman, or our new office in Monroe (by appointment only until 2019), please contact Arnold & Smith, PLLC today at (704) 370-2828 or find additional resources here.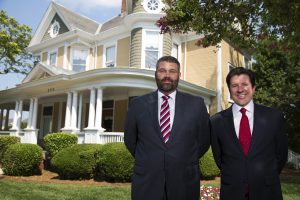 The family law practice group at Arnold & Smith, PLLC includes two Board-Certified Family Law specialists and one Child Welfare Law specialist, as well as several attorneys with many years of family law experience that are committed to providing a powerful voice to individuals facing the often-tumultuous issues in this area of law. The range of issues our family law clients may be facing include pre- and post-nuptial agreements; separation agreements; post-separation support; child support (both temporary and permanent); absolute divorce; divorce from bed and board; military divorce; equitable distribution of assets; child custody (both temporary and permanent); retirement benefits and divorce; alimony and spousal support; adoption; and emancipation. Because this area of the law is usually emotionally charged and complicated, the family law attorneys at Arnold & Smith, PLLC act with the utmost dedication to ensure that each client understands his or her options, and then act to achieve the best result possible for that client's particular situation.
Source:
http://crr.bc.edu/briefs/how-does-divorce-affect-retirement-security/
https://www.ncleg.net/EnactedLegislation/Statutes/HTML/BySection/Chapter_50/GS_50-20.html
Image Credit:
https://www.freeimages.com/photo/money-1239410
See Our Related Video from our YouTube channel:
https://www.youtube.com/user/ArnoldSmithPLLC?feature=watch
See Our Related Blog Posts: