Board Certified Family Law Specialist Matt Arnold answers the question: " I'm not getting along with my husband. We've been married two weeks and it was a mistake. Can't I just get an annulment?"
North Carolina courts take domestic violence acts and charges very seriously. Often times, after a defendant has been charged with a domestic violence act, he or she is required to enter into a "abuser treatment" program. This acts as a type of probation and there can be serious consequences if it is violated or ignored.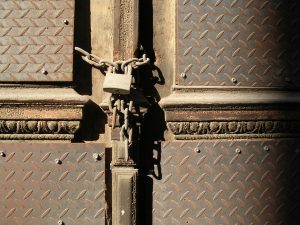 North Carolina General Assembly §15A-1343 sets forth different conditions of probation that can be imposed. According to the statute, a person convicted of domestic violence charges can have attending an "abuser treatment program" included in the probation terms. However, there are two conditions that must be met – the court must find that the defendant is guilty of a domestic violence act; and the abuser treatment program needs to be approved by the Domestic Violence Commission and be reasonably available to the defendant to complete. If the court determines that including an abuser treatment program would not be in the best interest of justice, then they do not have to make it a condition of probation. A defendant who has an abuser treatment program included in their probation terms must abide by the rules of the program.
Domestic Violence Acts
As seen above, in order for an abuser treatment program to be a condition, there must first be a domestic violence conviction. This begs the question: What qualifies as a domestic violence act? The probation statute does not give a definition of what domestic violence acts are. Therefore, it can be inferred that the statute applies to crimes that are labeled domestic violence by other North Carolina statutes. §50B of the North Carolina General Assembly addresses what domestic violence charges are. The statute states "attempting to cause bodily injury, or intentionally causing bodily injury;" someone who the defendant has a "personal relationship" can be a domestic violence charge. Additionally, placing an aggrieving party's family member in fear of imminent bodily harm or harassment that causes emotional distress can also be considered domestic violence.
This statute, when it is not subject to the readily available exception or in the "best interest of justice" exception, applies to both misdemeanor and felony charges. Violation of this condition of probation will be treated like a violation of any other probation condition. If a violation occurs, or the defendant does not complete the program, the individual's probation officer must inform the court and the district attorney. However, probation cannot be revoked entirely because of this violation. Failure to complete an abuser program is not a criminal act that could revoke probation.
If you have any questions about domestic violence charges, their outcome, or any other family law related incidents, the family law attorneys at Arnold & Smith, PLLC are here to help you. We know that statutes can be difficult to interpret and understand. As such, it is our job to break down these statutes and inform you of your rights or any consequences of your actions. Contact us today to find out more and get your divorce questions answered. If you find yourself facing a complicated family law matter and need the help of experienced family-law attorneys in or around Charlotte, Lake Norman, or our new office in Monroe (by appointment only until 2019), please contact Arnold & Smith, PLLC today at (704) 370-2828 or find additional resources here.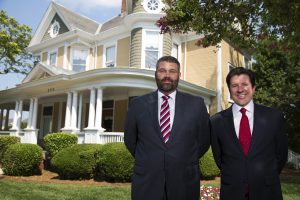 The family law practice group at Arnold & Smith, PLLC includes two Board-Certified Family Law specialists and one Child Welfare Law specialist, as well as several attorneys with many years of family law experience that are committed to providing a powerful voice to individuals facing the often-tumultuous issues in this area of law. The range of issues our family law clients may be facing include pre- and post-nuptial agreements; separation agreements; post-separation support; child support (both temporary and permanent); absolute divorce; divorce from bed and board; military divorce; equitable distribution of assets; child custody (both temporary and permanent); retirement benefits and divorce; alimony and spousal support; adoption; and emancipation. Because this area of the law is usually emotionally charged and complicated, the family law attorneys at Arnold & Smith, PLLC act with the utmost dedication to ensure that each client understands his or her options, and then act to achieve the best result possible for that client's particular situation.
Source:
https://www.ncleg.net/EnactedLegislation/Statutes/HTML/BySection/Chapter_15A/GS_15A-1343.html
https://www.ncleg.net/gascripts/statutes/statutelookup.pl?statute=50B-1
Image Credit:
https://www.freeimages.com/photo/locked-up-1234982
See Our Related Video from our YouTube channel:
https://www.youtube.com/user/ArnoldSmithPLLC?feature=watch
See Our Related Blog Posts: