Board Certified Family Law Specialist Matt Arnold answers the question: " Is there some property that the judge cannot divide?"
Many couples want to use a safety net to protect themselves in case their marriage ends. A prenup is a useful tool that can make uncoupling easier and less contentious in the event the marriage comes to an end. Once in place, the prenup is legally binding and both parties must adhere to the document if they divorce. Sometimes, however, a prenup is unfair and in some instances, it may be possible to contest the validity of the document.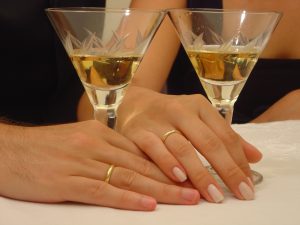 What is a Prenuptial Agreement?
A prenuptial agreement is a legal contract between two people that provides details for how they will divide their property and assets should they divorce. A prenup is meant to protect both parties so they are sure to keep everything they had when they entered the union. The prenup can address all of the major settlement issues so that couples will not need to worry about these matters if they decide to part ways. The prenuptial agreement is a contract and as such, both parties need to take it seriously. It is a document that each party should review with an attorney and make sure that it covers all of their needs and requirements before signing.
Why Would Someone Want to Challenge a Prenup?
There are times when a spouse may want to contest a prenuptial agreement that is in place. One of the most common reasons is that the married couple has accumulated many more assets and additional property than they originally had when they began their marriage. However you cannot overturn a prenup without legal justification to do so. Without a legal reason why the prenup is invalid, it might be extremely difficult to proceed. While you might feel that a prenup is not fair, it might be completely legitimate and will be upheld. If you want to challenge the prenup you will have to prove the reason why the contract should not be enforced.
Reasons a Prenup May be Invalidated
A prenup is a contract. As such it is legally binding unless there is some legal reason that could question its validity. There are only a handful of reasons that you can challenge a prenup. Some of these reasons include:
Coercion
No written agreement
Lack of consideration
Document not signed before marriage
A party lied in the document
Grossly unfair agreement
It can be difficult to prove that the document is not valid. Coercion means that one party used threats or intimidation to force the other person to sign. It does not mean that you were simply uncomfortable signing it. When the agreement was not properly made in writing or signed prior to the nuptials, it might not be valid. If one party lied or failed to disclose important information, it could be a reason to invalidate the document. You will need to be prepared to provide proof of the reason you want to contest the prenuptial.
A prenuptial agreement gives both parties protection, but only when it is properly written and executed. It is critical that you review the prenuptial with an attorney before you sign it. Get a phone, video or in-person consultation by calling at (704) 370-2828 to speak with our detail-oriented and well-versed lawyers with offices in Charlotte, Lake Norman, and Monroe, please contact Arnold & Smith, PLLC today or find additional resources here.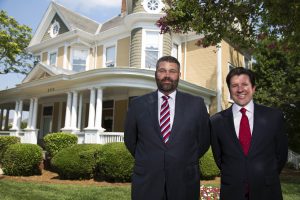 The family law practice group at Arnold & Smith, PLLC includes four Board-Certified Family Law specialists and one Child Welfare Law specialist, as well as several attorneys with many years of family law experience that are committed to providing a powerful voice to individuals facing the often-tumultuous issues in this area of law. The range of issues our family law clients may be facing include pre- and post-nuptial agreements; separation agreements; post-separation support; child support (both temporary and permanent); absolute divorce; divorce from bed and board; military divorce; equitable distribution of assets; child custody (both temporary and permanent); retirement benefits and divorce; alimony and spousal support; adoption; and emancipation. Because this area of the law is usually emotionally charged and complicated, the family law attorneys at Arnold & Smith, PLLC act with the utmost dedication to ensure that each client understands his or her options, and then act to achieve the best result possible for that client's particular situation.
Source:
https://www.law.cornell.edu/wex/prenuptial_agreement#:~:text=A%20prenuptial%20agreement%2C%20also%20known,on%20grounds%20of%20public%20policy.
https://legal-dictionary.thefreedictionary.com/Coercion
Image Credit:
https://www.freeimages.com/photo/engagement-1329853
See Our Related Video from our YouTube channel:
https://www.youtube.com/c/Arnoldsmithlaw
See Our Related Blog Posts: