Board Certified Family Law Specialist Matt Arnold answers the question: "Do I need an attorney to get a Divorce in North Carolina?"
Divorce is not the answer for every problematic marriage, but when a couple is no longer able to continue with the union, it may be the best solution. When you have made the tough decision to divorce, you need to focus on the legal process of ending your marriage. There are various steps that you must follow in order to obtain a divorce in North Carolina. You must make sure that you abide by the law in order to ensure a smooth process. An experienced divorce attorney will help guide the process to make it easier and less stressful for you and your family.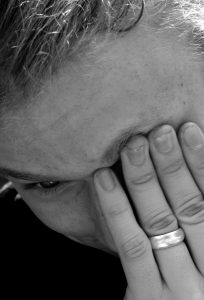 No-Fault Divorce
North Carolina, like other states, offers no-fault divorce for couples who want to end their marriage. The no-fault divorce makes the process easier and less stressful. A no-fault divorce is ideal for most couples who agree that the marriage is over. Neither party is at fault for the divorce and therefore, neither party has to prove wrongdoing. There are some circumstances which might make it necessary to prove grounds for divorce. If that is the case, you may want to consult with a qualified divorce attorney as soon as possible. In North Carolina, you must live apart for a period of at least a year before you can proceed with a divorce. You cannot live under the same roof during this time.
File for Absolute Divorce
In North Carolina, there are two types of divorce including divorce from bed and board and absolute divorce. Divorce from bed and board is similar to a legal separation. Divorce from bed and board does not legally end the marriage. Generally, if you want to completely end your union, you will want to seek an absolute divorce. Either party can file the initial paperwork to terminate the marriage. You must file the paperwork with the clerk of the county in which you reside. You must serve the other party with paperwork, typically by certified mail. A knowledgeable divorce attorney will handle the filing of paperwork and ensuring that the other party is served.
Equitable Distribution of Marital Assets
North Carolina provides for equitable distribution of assets when a couple divorces. This means that a couple must divide their assets and property in a manner that is equitable or fair to both parties. It is best to make a complete list of assets that includes all of your bank accounts and property as well as debts you owe. Both parties must disclose their assets in the process. Couples may use mediation as a way to assist with the resolution of the fair distribution of assets. When parties cannot agree, it can make the divorce process longer and more difficult.
Parenting Responsibilities
Both parents have responsibilities for their children following a divorce. Typically, primary physical custody will be given to one parent while the other parent will have regular visitation. Usually, both parents have the legal right to make decisions on behalf of the child. The court will determine the proper amount of child support that the non-custodial parent must usually make on a monthly basis. A parenting plan is helpful in providing guidance for how child visitation and other matters will be divided and how to resolve disputes if they arise later.
Divorce can be one of the most traumatic events of your life. You can make the experience easier with help from a skilled divorce attorney in North Carolina. Get a phone, video or in-person consultation by calling at (704) 370-2828 to speak with our detail-oriented and well-versed lawyers with offices in Charlotte, Lake Norman, and Monroe, please contact Arnold & Smith, PLLC today or find additional resources here.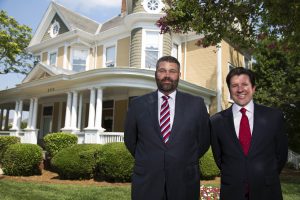 The family law practice group at Arnold & Smith, PLLC includes four Board-Certified Family Law specialists and one Child Welfare Law specialist, as well as several attorneys with many years of family law experience that are committed to providing a powerful voice to individuals facing the often-tumultuous issues in this area of law. The range of issues our family law clients may be facing include pre- and post-nuptial agreements; separation agreements; post-separation support; child support (both temporary and permanent); absolute divorce; divorce from bed and board; military divorce; equitable distribution of assets; child custody (both temporary and permanent); retirement benefits and divorce; alimony and spousal support; adoption; and emancipation. Because this area of the law is usually emotionally charged and complicated, the family law attorneys at Arnold & Smith, PLLC act with the utmost dedication to ensure that each client understands his or her options, and then act to achieve the best result possible for that client's particular situation.
Source:
https://www.nccourts.gov/help-topics/divorce/separation-and-divorce#:~:text=You%20are%20eligible%20to%20file,be%20permanent%20during%20that%20time.
https://www.ncleg.net/enactedlegislation/statutes/html/bysection/chapter_50/gs_50-20.html
Image Credit:
https://www.freeimages.com/photo/a-ring-1525653
See Our Related Video from our YouTube channel:
https://www.youtube.com/c/Arnoldsmithlaw
See Our Related Blog Posts: