Board Certified Family Law Specialist Matt Arnold answers the question: "What can I do to gain custody of my child in North Carolina?"
Making the decision to end your marriage is tough, period. There may be numerous complications that make you hesitate, such as lack of finances, not wanting to disappoint family and friends, embarrassment, or religious and ethical concerns. If you are a parent, you may feel that you have an even greater responsibility to do all that you can to preserve and repair your marriage, but that is not always possible.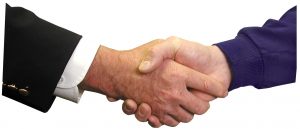 When you do file for divorce, you will either come to terms with your ex regarding child custody, or, if you are unable to do so, the court will determine the parameters of your child custody agreement. In some cases, a parent might want to change those terms later on.
The decision to make changes to your current child custody agreement after a divorce might seem out of reach to the average parent. Parents may consider the potential emotional harm to their children, the difficult and tedious filing process, or even the costliness of litigation. If you are faced with the need to change your current child custody agreement, remember that the court's primary concern in any child custody agreement is the best interests of the children. Both parents have the right to a meaningful, ongoing relationship with their children after the divorce has been finalized.
If you would like to make changes to your child custody agreement, you most likely can. It is important to have strong legal representation throughout the process, however.
When can I Make Changes to My Custody Agreement?
A mutual agreement between both parents is the ideal situation for making changes to a child custody agreement. However, in the event that you or your spouse do not agree upon a need for a change in custody or visitation, a child custody agreement can be changed if the parent seeking to change the agreement petitions the local family court.
The parent who requests the court to make changes will be responsible for demonstrating that a major life change has occurred that affects the best interests of the child, and therefore requires a modification of the custody and visitation arrangements. In addition, the court may change custody arrangements if a parent habitually fails to follow the visitation schedules or any other terms of the agreement.
Contact an Experienced Child Custody Lawyer in North Carolina
At Arnold & Smith PLLC, our goal is to help parents who need to make changes to their child custody agreements. Our team is compassionate, professional, and knowledgeable in child custody lawsuits, and we are committed to achieving the best results possible for your case. North Carolina residents needing to make changes to child custody agreements should contact us today for an initial consultation. If you find yourself facing a complicated family law matter and need the help of experienced family-law attorneys in or around Charlotte, Lake Norman, or our new office in Monroe, please contact Arnold & Smith, PLLC today at (704) 370-2828 or find additional resources here.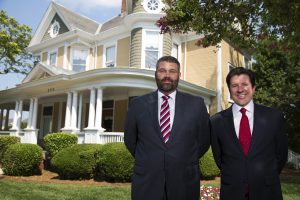 The family law practice group at Arnold & Smith, PLLC includes two Board-Certified Family Law specialists and one Child Welfare Law specialist, as well as several attorneys with many years of family law experience that are committed to providing a powerful voice to individuals facing the often-tumultuous issues in this area of law. The range of issues our family law clients may be facing include pre- and post-nuptial agreements; separation agreements; post-separation support; child support (both temporary and permanent); absolute divorce; divorce from bed and board; military divorce; equitable distribution of assets; child custody (both temporary and permanent); retirement benefits and divorce; alimony and spousal support; adoption; and emancipation. Because this area of the law is usually emotionally charged and complicated, the family law attorneys at Arnold & Smith, PLLC act with the utmost dedication to ensure that each client understands his or her options, and then act to achieve the best result possible for that client's particular situation.
Source:
https://www.arnoldsmithlaw.com/family-law-and-divorce.html
https://www.arnoldsmithlaw.com/child-custody.html
Image Credit:
https://www.freeimages.com/photo/handshake-1239869
See Our Related Video from our YouTube channel:
https://www.youtube.com/user/ArnoldSmithPLLC?feature=watch
See Our Related Blog Posts: