Board Certified Family Law Specialist Matt Arnold answers the question: "What children's expenses are not covered by child support?"
Divorce is difficult. You and your soon-to-be ex-spouse are thrust into figuring out marital assets, spousal or alimony payments, and often coming to child custody agreements. Parents want what is best for their children and tend to be sensitive to their children's feelings and needs during a divorce. In some cases, one of the spouses might want to move out of state. In those instances, there are special considerations for the children involved, which depend on the custody arrangement and any restrictions set forth by the applicable statute.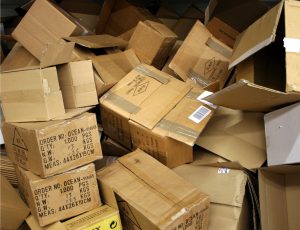 Restrictions on Moving Children Out of State
It makes sense that there are restrictions on taking children out of the state where the former couple resided. Both parents (usually) want to have access to the children and be able to see them frequently. However, custody arrangements are made in divorce and considerations must be made in the future for permanent moves out of the state.
Essentially, it comes down to the custody arrangement. In North Carolina, the terms "primary custody," "sole custody," and "joint custody" do not always correlate to a common meaning of the words. The words only have the meaning that is given to the words or terms within the agreement made.
Notification of Moves
In addition to wondering whether there are restrictions on moving out of state with the children, questions about whether there needs to be notification to the other spouse before moving often come up. If there is a child custody agreement between the parties, then you must follow the terms of the agreement. A child custody agreement can be modified, but if you move out of state with the children without notifying an ex-spouse that required permission, then an issue can arise.
If there is not a child custody agreement, the process of moving out of state is different. Even though there is no legally binding arrangement, there may be issues in trying to move out of state. The "home state" of the child can be used to decide custody. For example, if you have lived in North Carolina for the past six months or more, courts would generally use North Carolina as the home state of the children. If this is the case, you could leave the state without a court order, but your spouse could request that you bring the children back through the North Carolina courts because that is their home state. Finally, attempts to remove children from their home state without consulting the other spouse or ex-spouse could reflect negatively on you should a custody arrangement need to be made later.
Custody arrangements and custody issues are not something you want to ignore. The family law attorneys at Arnold & Smith, PLLC can answer your questions and help you reach a custody agreement with your ex-spouse. Do not let the temptation to move to another state and start fresh put you at risk of custody problems. Let us help you make sure everything is in order for you to leave the state. As such, our experienced family law attorneys want to make this transition into a new chapter of life as easy and painless as possible. If you find yourself facing a complicated family law matter, then you need the help of experienced family-law attorneys in Charlotte, Lake Norman, or our new office in Monroe (expected to open early 2019). Please contact Arnold & Smith, PLLC today at (704) 370-2828 or find additional resources here.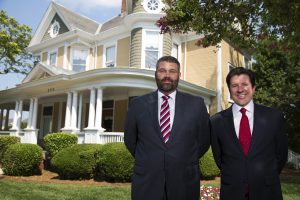 The family law practice group at Arnold & Smith, PLLC includes two Board-Certified Family Law specialists and one Child Welfare Law specialist, as well as several attorneys with many years of family law experience that are committed to providing a powerful voice to individuals facing the often-tumultuous issues in this area of law. The range of issues our family law clients may be facing include pre- and post-nuptial agreements; separation agreements; post-separation support; child support (both temporary and permanent); absolute divorce; divorce from bed and board; military divorce; equitable distribution of assets; child custody (both temporary and permanent); retirement benefits and divorce; alimony and spousal support; adoption; and emancipation. Because this area of the law is usually emotionally charged and complicated, the family law attorneys at Arnold & Smith, PLLC act with the utmost dedication to ensure that each client understands his or her options, and then act to achieve the best result possible for that client's particular situation.
Source:
https://www.ncleg.net/gascripts/statutes/StatutesTOC.pl?Chapter=0050A
https://www.ncbar.org/media/209956/child-custody-visitation-and-child-support.pdf
Image Credit:
https://www.freeimages.com/photo/box-1-1240920
See Our Related Video from our YouTube channel:
https://www.youtube.com/user/ArnoldSmithPLLC?feature=watch
See Our Related Blog Posts: