Board Certified Family Law Specialist Matt Arnold answers the question: "What are my custody rights if the other parent moves?"
For many parents, having a child together is an indescribable experience and an important milestone in their lives. While some spouses end up realizing that their marriage needs to end and subsequently file for divorce, this does not mean that they stop wanting to care for any children they have had together. The desire to care for children after a divorce is a large factor in the prevalence of child custody negotiations as part of a divorce case.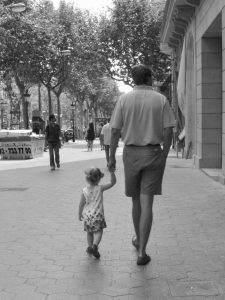 Like many states, North Carolina has drafted legislation that outlines the logistical process for applying for child custody during a divorce. Many divorcing parents find that working with an experienced local divorce attorney is essential to ensuring all of their child custody concerns are addressed adequately. The following are some frequently asked questions about child custody in North Carolina.
How is Child Custody Defined in North Carolina?
North Carolina defines child custody as the right to make decisions about major life events for a child. It also includes the right to have the child in your care. Child custody is often discussed alongside visitation rights. The major difference is that visitation is defined as the right to visit a child at legally set times. Sometimes, extra specific conditions apply depending on the unique circumstances you and your divorce attorney have discussed.
There is an important difference between legal and physical child custody in North Carolina.  Legal custody involves the right to make major decisions regarding the child. In comparison, physical custody encompasses the right to physically have the child in one's care.
What Types of Child Custody Exist in North Carolina?
Child custody in North Carolina can take the form of either sole or joint custody. If a parent maintains sole custody of a child, they can make major decisions regarding that child without the need to consult with the other parent. Joint custody, in contrast, requires the communication and approval of both parents when making these types of decisions.
While a divorce attorney can help parents at the outset of child custody arrangements and during the process, this may not always be the end of the story. In situations in which parents share custody of a child and cannot agree on a major decision (e.g. where the child should attend school), the courts may once again need to step in and help make these decisions.
When Do Child Custody Orders End?
In North Carolina, a child custody order ends when the child turns 18 years old. After their 18th birthday, the courts will no longer have the ability to require or enforce a custody order or visitation rights any longer. In most cases, the child is considered able to make these decisions on their own without the need for legal intervention.
The Need for Legal Counsel
The process of arranging child custody can be contentious and complex. For years, the attorneys at Arnold & Smith, PLLC have been helping parents in Charlotte and throughout North Carolina navigate their way through. Contact Arnold & Smith, PLLC today for legal guidance you can trust. Get a phone, video or in-person consultation by calling at (704) 370-2828 to speak with our detail-oriented and well-versed lawyers with offices in Charlotte, Lake Norman, and Monroe, please contact Arnold & Smith, PLLC today or find additional resources here.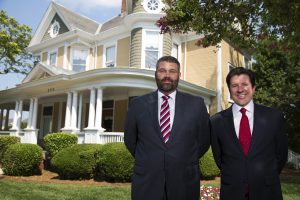 The family law practice group at Arnold & Smith, PLLC includes two Board-Certified Family Law specialists and one Child Welfare Law specialist, as well as several attorneys with many years of family law experience that are committed to providing a powerful voice to individuals facing the often-tumultuous issues in this area of law. The range of issues our family law clients may be facing include pre- and post-nuptial agreements; separation agreements; post-separation support; child support (both temporary and permanent); absolute divorce; divorce from bed and board; military divorce; equitable distribution of assets; child custody (both temporary and permanent); retirement benefits and divorce; alimony and spousal support; adoption; and emancipation. Because this area of the law is usually emotionally charged and complicated, the family law attorneys at Arnold & Smith, PLLC act with the utmost dedication to ensure that each client understands his or her options, and then act to achieve the best result possible for that client's particular situation.
Source:
https://www.nccourts.gov/help-topics/family-and-children/child-custody
Image Credit:
https://www.freeimages.com/photo/family-stroll-1557102
See Our Related Video from our YouTube channel:
https://www.youtube.com/user/ArnoldSmithPLLC?feature=watch
See Our Related Blog Posts: