Board Certified Family Law Specialist Matt Arnold answers the question: "When do you get alimony?"
Every year throughout the United States, countless couples make the decision to get married.  For some, this decision is the beginning of a lifelong partnership. For others, however, the situation is more complicated. When spouses can no longer envision a future together, many couples begin to discuss divorce as a possible solution.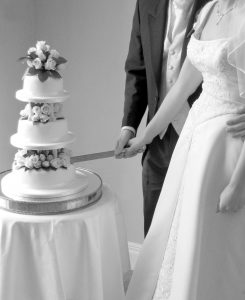 Data from 2019 placed North Carolina's divorce rate at 3.1 divorces per one thousand inhabitants, which is higher than the national average. Although the North Carolina Judicial Branch has provided clear guidance on the processes and procedures for filing for divorce in the state, many spouses find that the utilization of an experienced local divorce attorney is essential.  These legal professionals help spouses navigate the complex logistics at play in divorce proceedings.
For many spouses, a divorce is not a clean and amicable split. In cases where there is a significant discrepancy between the current earning power of each spouse, the courts may consider alimony when processing the case. While consultation with a divorce attorney is always the preferred course of action, the following are some general points of information on alimony in North Carolina.
How is Alimony Defined in North Carolina?
Alimony, also known as spousal support, is the term given to describe the process whereby one ex-spouse makes court-mandated payments to their dependent ex-spouse. Alimony is enacted in cases in which one spouse has an uneven need for financial support. Examples include custody of children or limited earning power due to time out of the workforce. Alimony payments can be made in a lump sum or on a routine basis, depending on what the divorce court determines is appropriate.
How Do Courts Determine Alimony in North Carolina?
Divorce courts consider a number of factors when determining if alimony is appropriate in a given divorce case. One of the most common factors considered is the earnings and earning potential of each spouse. Other factors commonly considered include the following:
The mental and physical condition of each spouse, including their age. This is commonly considered alongside the overall length of the marriage.
Contributions made by one spouse to the other that fostered the earning capacity of that spouse. For example, contributions to their education or training.
The current standard of living experienced by each spouse, as a result of the marriage.
The education and earning potential of each spouse at the time the divorce is finalized.
The percentage of relative wealth of each spouse as it relates to assets such as retirement accounts, social security, and medical benefits. The tax consequences of the divorce are usually considered alongside these factors.
Any requirements for child support.
When Should You Contact a Divorce Attorney?
Oftentimes, couples begin discussing divorce without giving due consideration to the complex legal processes at play. Determination of things such as alimony, child support, and property division are not things that spouses typically have at the forefront of their minds as they begin the emotional process of becoming divorced. Get a phone, video or in-person consultation by calling at (704) 370-2828 to speak with our detail-oriented and well-versed lawyers with offices in Charlotte, Lake Norman, and Monroe, please contact Arnold & Smith, PLLC today or find additional resources here.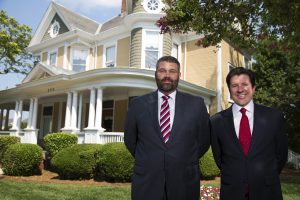 The family law practice group at Arnold & Smith, PLLC includes two Board-Certified Family Law specialists and one Child Welfare Law specialist, as well as several attorneys with many years of family law experience that are committed to providing a powerful voice to individuals facing the often-tumultuous issues in this area of law. The range of issues our family law clients may be facing include pre- and post-nuptial agreements; separation agreements; post-separation support; child support (both temporary and permanent); absolute divorce; divorce from bed and board; military divorce; equitable distribution of assets; child custody (both temporary and permanent); retirement benefits and divorce; alimony and spousal support; adoption; and emancipation. Because this area of the law is usually emotionally charged and complicated, the family law attorneys at Arnold & Smith, PLLC act with the utmost dedication to ensure that each client understands his or her options, and then act to achieve the best result possible for that client's particular situation.
Source:
https://www.statista.com/statistics/207217/divorce-rate-in-north-carolina/#:~:text=In%202019%2C%20there%20were%203.1,5.1%20divorces%20per%20thousand%20inhabitants.
https://www.nccourts.gov/help-topics/divorce/separation-and-divorce
Image Credit:
https://www.freeimages.com/photo/slice-of-happiness-1438071
See Our Related Video from our YouTube channel:
https://www.youtube.com/user/ArnoldSmithPLLC?feature=watch
See Our Related Blog Posts: