Board Certified Family Law Specialist Matt Arnold answers the question: "How is the amount of child support decided in North Carolina?"
Deciding to have children is one of the biggest decisions a couple can make in life. For many couples, this decision comes some time after getting married. While some families continue to grow in relative happiness, other spouses suffer a variety of aggravating factors that ultimately leads them to begin considering divorce.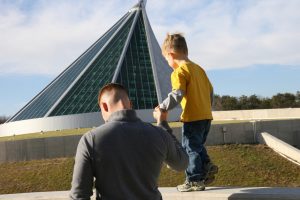 The process of filing for divorce and navigating the process can be stressful and confusing, which is why many spouses elect to employ the services of an experienced divorce attorney in their area. When children are involved, however, the process becomes increasingly more complex, as child support payments enter the overall discussion.
Like many states, North Carolina has established guidelines for spouses to follow when filing for divorce, dividing property, and determining child support payments. When everything goes according to plan, spouses along with their divorce attorney come away with clear expectations about each spouse's role post-divorce. However, when the spouse responsible for child support payments cannot be located, the dependent spouse is likely going to need help in tracking them down.
While consultation with an experienced divorce attorney is the preferred course of action when a spouse responsible for child support cannot be located, there are some general points of knowledge that every North Carolina resident should know.
How North Carolina Enforces Child Support
According to the Child Support Enforcement Act of 1984, district or state's attorneys must help custodial (i.e. dependent) spouses collect child support from the spouse who isn't paying. In North Carolina, the Department of Health and Human Services child support division can be a resource for spouses who need help locating and enforcing child support.
There are many methods of enforcing child support. For example, enforcement agencies can intercept and garnish your ex-spouse's tax refund. In addition, a wage garnishment request can be issued to your ex-spouse's employer, or property can be seized in order to meet child support payment requirements. Your divorce attorney can help you review your case and determine what the best action plan is given your circumstances.
Child Support Penalties in North Carolina
Many people do not realize that not paying child support is a federal and a state crime. In general, the penalties for failing to pay child support may include restrictions on the spouse's driver's license or passport, fines, and/or possible jail time.
Some spouses believe that filing for bankruptcy will absolve them of their child support obligations, but this is not the case. Child support requirements will be structured into whatever bankruptcy repayment plan that is drafted for the responsible spouse.
The Benefit of Legal Counsel
When parents in North Carolina are having trouble locating an ex-spouse and/or enforcing child support orders, it can be an isolating and frustrating experience. For years, the attorneys at Arnold & Smith, PLLC have been helping parents in Charlotte and the surrounding areas of North Carolina navigate the child support enforcement process. Contact Arnold & Smith, PLLC today for counsel targeted to your unique situation. Get a phone, video or in-person consultation by calling at (704) 370-2828 to speak with our detail-oriented and well-versed lawyers with offices in Charlotte, Lake Norman, and Monroe, please contact Arnold & Smith, PLLC today or find additional resources here.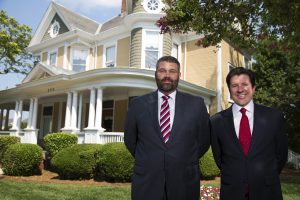 The family law practice group at Arnold & Smith, PLLC includes two Board-Certified Family Law specialists and one Child Welfare Law specialist, as well as several attorneys with many years of family law experience that are committed to providing a powerful voice to individuals facing the often-tumultuous issues in this area of law. The range of issues our family law clients may be facing include pre- and post-nuptial agreements; separation agreements; post-separation support; child support (both temporary and permanent); absolute divorce; divorce from bed and board; military divorce; equitable distribution of assets; child custody (both temporary and permanent); retirement benefits and divorce; alimony and spousal support; adoption; and emancipation. Because this area of the law is usually emotionally charged and complicated, the family law attorneys at Arnold & Smith, PLLC act with the utmost dedication to ensure that each client understands his or her options, and then act to achieve the best result possible for that client's particular situation.
Source:
https://www.nccourts.gov/help-topics/divorce/separation-and-divorce
https://www.acf.hhs.gov/css/policy-guidance/final-rule-implementation-child-support-enforcement-amendments-1984
https://ncchildsupport.com/ecoa/#home
Image Credit:
https://www.freeimages.com/photo/father-and-son-1183550
See Our Related Video from our YouTube channel:
https://www.youtube.com/user/ArnoldSmithPLLC?feature=watch
See Our Related Blog Posts: